Celebrating Hispanic Heritage Month 2022 at Columbia
Learn about famous Hispanic Columbians, read about their groundbreaking contributions to society, and find events open to the Columbia community.
September 15, 2022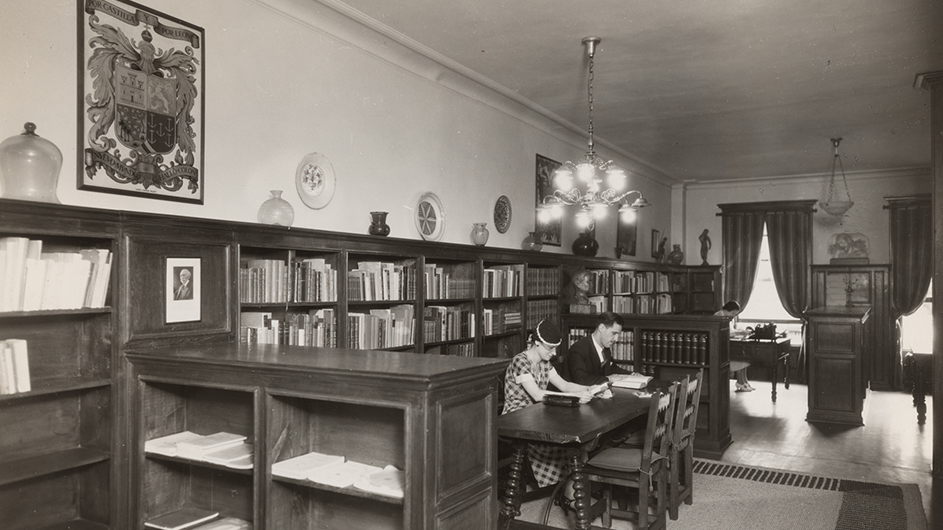 As Hispanic Heritage Month 2022 kicks off, explore the rich history of Hispanic Columbians, the scholarship of our faculty on related topics, and events open to the Columbia community.
Have an event, story, or a resource we should add to our list? Send your updates to [email protected].
Hispanic Heritage Month Events At and Around Columbia
Sept. 8-Oct. 14 | Can't Stop Won't Stop: Meditations on Resilience
Can't Stop Won't Stop: Meditations on Resilience organized by cultural practitioner, william cordova, focuses on three distinct print projects by Fab Five Freddy (Fred Brathwaite), Lee Quiñones, and william cordova published by the LeRoy Neiman Center for Print Studies at Columbia University. Fab Five Freddy and Quinoñes are known for pioneering aerosol art (graffiti) in the late 1970s and were key protagonists in Charlie Ahearn's Wild Style (1983), the cult classic film that introduced graffiti art and early Hip Hop to the world. More information.
Sept. 15-17 | Spanish Harlem Dance Festival
Devoted to the multicultural nature of New York City, the festival boldly responds to the blurring of cultures from different diasporas, it celebrates and examines the influence of Latinos in America as a place of immigration and mixed cultures; while seeking to showcase dance artists who explore a range of narratives of Latino culture and/or current issues: immigration, forced displacement, identity, and transculturation. Register to attend. 
Sept. 21 at 4:00 p.m. | Book Talk: Why Didn't You Tell Me? A Memoir, with Carmen Rita Wong
Join author and Teacher College alumna Carmen Rita Wong in a discussion of her new book, "Why Didn't You Tell Me? A Memoir." Register to attend. 
Sept. 29 at 5:00 p.m. | The Art of the Latinx Rant
The Art of the Latinx Rant: a conversation between Joanna Hausmann and Frances Negron-Muntaner on identity, humor, and more. Register to attend. 
Sept. 29 at 6:00 p.m. | Saludos desde Mariúpol: Covering Ukraine for the Spanish Audience
In the Spanish media landscape, the shadow of Russia has always loomed large over the image of Ukraine: a confusion fueled by geographical distance and historical myth-making. The Russian-Ukrainian war that began in 2014 and the current large-scale invasion have created an opportunity for Spanish journalists to get to know Ukraine, challenge stereotypes, and engage in a dialogue with the readers back home. Register to attend. 
Oct. 5 at 6:00 p.m. | Negras & Yo, Makandal Short Stories and Poem at Sundial House.
Yolanda Arroyo Pizarro (Puerto Rico) will join her translator, Alejandro Álvarez Nieves, to present a new English anthology that includes her short-story collection Negras and a selection of poems from Yo, Makandal. Professor Odette Casamayor Cisneros (University of Pennsylvania) will be the moderator. Hosted at Casa Hispanica, 601 W. 116th St. More information here. 
Stories You Should Read for Hispanic Heritage Month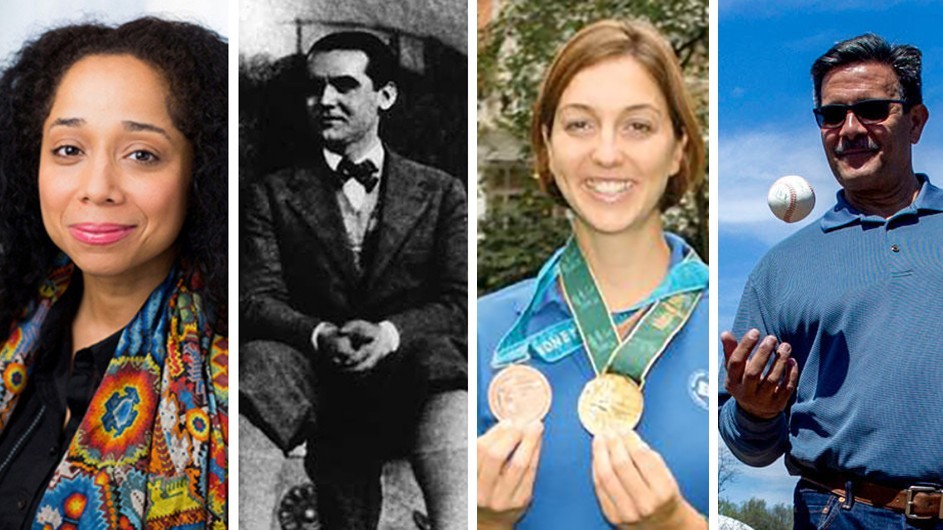 This Hispanic Heritage Month, Here Are 13 Columbians You Should Know
From chess to remarkable works of literature, science to photography, here are just a few groundbreaking Hispanic Columbians.
Daniel Alarcón Tells Stories Without Borders
The writer and 2021 MacArthur fellow chronicles life in Spanish and English, through fiction and fact, in print and on the air.
How One Sociologist Finds Inspiration for His Research Outside the University
Mario Luis Small talks about growing up in Panama and how his perspective has contributed to his path-breaking research on networks, urban inequality, and qualitative methodology. 
The Nuances of the Term 'Hispanic'
"No matter the term that's used to talk about the community, the reality is that even these fights and searches for better terms reflect the tensions and contradictions of what it means to live under empire," said Jorge Rodriguez (UTS'16, UTS'21), visiting assistant professor of historical studies at Union Theological Seminary. 
The Daughter of An Immigrant and A Veteran Chronicles the Vietnam War Era
In her poetry collection, "Year of the Dog," Professor Deborah Paredez invites readers to question the ways we document our history.
Book Review: "Lost Children Archive"
Each year tens of thousands of unaccompanied migrant children cross the southern border of the U.S. to confront an immigration system that is at best ill-prepared and at worst unapologetically hostile. Valeria Luiselli (GSAS'15) knows that system well.
Valor y Cambio encourages Puerto Ricans to share their personal stories.
Major League Baseball's First Latina Announcer
Marysol Castro (JRN'00) is changing the game with the New York Mets.
Columbia Libraries acquired the papers of the late Jack Agüeros, Latino poet, playwright, and political activist. The author of five books, Agüeros is best known for his sonnets about the struggles of Puerto Rican immigrants in the city. He directed El Museo del Barrio, a visual-arts center in his native East Harlem, from 1977 to 1986. His son, Marcel Agüeros, is an astronomy professor at Columbia. 
The Science Life: Andrès Villegas
How did a neurodiverse family shape a scientist's interest in the brain? Meet Andrès Villegas, graduate student in the Siegelbaum lab.
Founded in 1920 as the Instituto de las Españas, the Hispanic Institute for Latin American & Iberian Cultures is a scholarly and cultural center whose aims are to disseminate research on Iberian and Latin American cultures in all their manifestations and to promote academic and social events that showcase new contributions to Latin American and Iberian cultural production in Europe, Latin America, and the United States.
Library Acquires Archive of Playwright Myrna Casas
Columbia's Rare Book and Manuscript Library acquired the archive of Puerto Rican playwright Myrna Casas, who is considered one of the most important Latin American dramatists of her generation.
New York City Council Speaker Melissa Mark-Viverito (CC'91) made history by becoming the first Latina elected to citywide office.