City Planning Professor Focuses on Health as an Urban Issue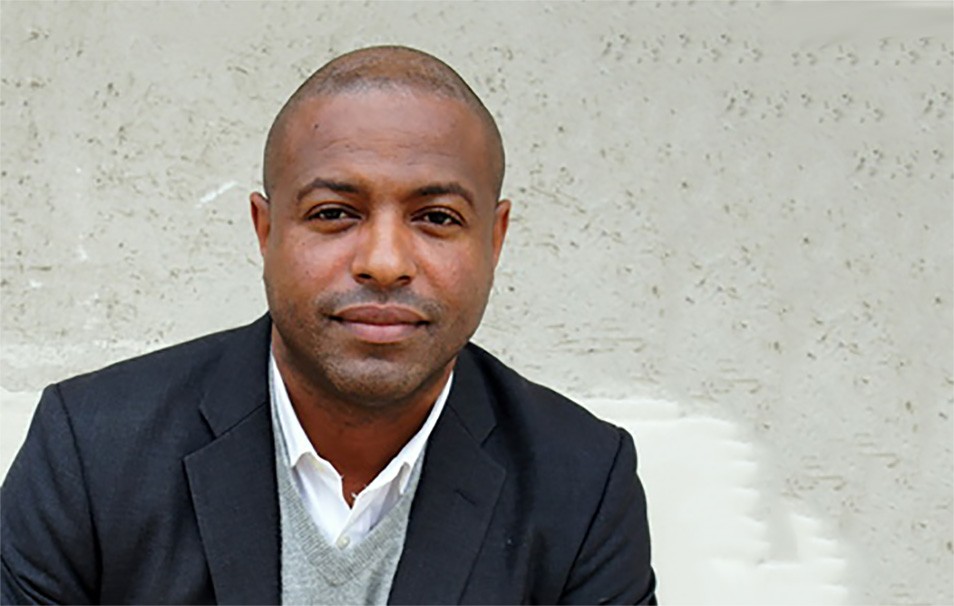 Malo Hutson got an early education in what would become his life's work. His mother was 17 when he was born, and the family moved around Southern California as she sought better jobs, quality affordable housing, a public transit system and good schools in safe neighborhoods for him and his two sisters. She worked nights as a nurse, and the family didn't have a car.
"Looking back, I now see how it all shaped me," said Hutson, who joined Columbia in July 2017 as an associate professor at the Graduate School of Architecture, Planning and Preservation. He also is director of both the Urban Planning Ph.D. program and Urban Community and Health Equity Lab. "Most of my research is on the social, political and economic side of urban planning."
This includes housing quality, neighborhood changes—gentrification—and the health components of city living.
"Malo has quickly become an integral voice not only at our school, but also through interdisciplinary exchanges among colleagues across the University," said Amale Andraos, dean of the architecture school. "His research and teaching are deepening our Urban Planning program's long-standing commitment to social equity, and he is introducing critically important ideas on developing healthy, sustainable communities at a time when the majority of our population lives in urban areas."
After earning his bachelor's and master's degrees from the University of California, Berkeley and a Ph.D. in urban and regional planning from MIT, Hutson spent two years as a fellow at the University of Michigan's Center for Social Epidemiology and Population Health in its School of Public Health.
"The scholars I studied with there were asking hard questions—how does the built environment impact our everyday lives, especially our health? How does place matter for your well-being?" said Hutson. "If I were to distill all of my work, it comes down to families, women and children."
After his fellowship ended in 2008, Hutson returned to UC Berkeley as a professor of city and regional planning, focusing on community development and urban equity, as well as racial and ethnic inequalities and urban policy. He and his colleagues did an analysis of how school meal program reform in California can contribute to sustainability in food systems and improve the quality of food students eat. These changes began in a handful of school districts and have spread to over 80 statewide.
At Columbia, Hutson has worked on local projects such as a report that he and his students compiled in the spring of 2018 for the Regional Plan Association titled Harlem: Neighborhood Change and Displacement. The case study analyzes what happened in central Harlem as it underwent gentrification—the influx of new residents has driven up rental prices while driving out long-term residents and locally operated businesses and institutions.
"We profiled a community that continues to experience great change, especially in terms of its health," said Hutson.
Being at Columbia has expanded his platform. He received a President's Global Innovation Fund grant to travel to Chile, which has suffered an increase of natural disasters such as earthquakes, tsunamis, wildfires, volcanic eruptions and landslides. Over the course of several trips—most recently in March—he and his students investigated the country's disaster management and recovery efforts.
Working with the Columbia Global Center in Santiago, they examined how effectively government agencies, NGOs, businesses and academic institutions collaborated to rebuild towns after disasters struck. The project also explores the implementation of mitigation strategies to prepare for future disasters, and the social implications such catastrophes have on communities.
Hutson has also become the director of project development at Columbia World Projects, a new initiative that uses University research to tackle global challenges such as climate change, wealth and income inequality, food insecurity and threats to cybersecurity. He helps bring researchers from multiple disciplines across Columbia together with outside practitioners to effect change.
"There's so much work to be done," he said. "For example, what are the lessons that can be learned from disaster response in Chile, and how can those lessons aid continuing recovery efforts in Haiti, Puerto Rico and elsewhere?"