Columbians Named AAAS Fellows, Influential Appointees
Five Columbia professors have been selected as  AAAS Fellows; a Mailman professor is to become NYC Health Commissioner; and student scholars were recognized for their achievements. 
January 26, 2022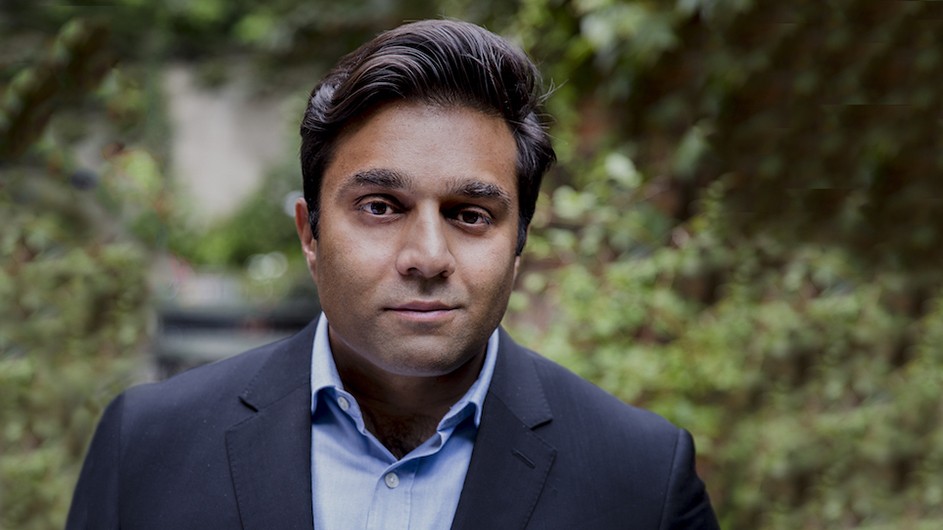 Columbia News produces a biweekly newsletter (subscribe here!) and article series featuring a roundup of awards and milestones that Columbia faculty, staff, and students have received in recent days. In this edition, you'll find awards and milestones from December 9, 2021 to January 27, 2022. 
Have an award or milestone you'd like to have featured in the newsletter or article online? Please send an email to [email protected]. Note that we'll be running this series every other week. 
You can take a look at past accomplishments on our Awards & Milestones page. And you can subscribe to receive the newsletter in your inbox.
ARTS & HUMANITIES
Assistant Professor Wes Enzinna has been awarded the Richard J. Margolis Award for 2021. The award is dedicated to nonfiction writers of social-justice journalism and will allow Enzinna time to write a book about the housing and homelessness crisis in California for Penguin Books. 
Music Professor George Lewis has been elected to the Akademie der Künste Berlin. Founded in 1696, the ADK is one of the oldest cultural institutes in Europe. 
Adjunct Associate Professor Pamela Sneed recently received the inaugural 2021 Black Queer|Art|Mentorship Award for Artists and Organizers.
Professor of Music and Ethnomusicology Chris Washburne and Lecturer in Music Seth Cluett have been awarded Lenfest Distinguished Faculty Awards for 2020-21 (Washburne) and 2021-22 (Cluett). 
Professor Muhsin al-Musawi has been awarded the King Faisal Prize for Arabic language and literature. 
Professor Consuelo Dutschke (Emerita Curator of Medieval and Renaissance Collections, Columbia University) has been elected a Fellow of the Medieval Academy of America, the highest honor that the MAA can bestow upon North American medievalists.
ENGINEERING
Professor David Blei, with co-authors Matthew Hoffman and Francis Bach, was recognized with a Test of Time Award at NeurIPS, the world's top machine learning conference, for scaling his topic modeling algorithm to billions of documents. 
Professors Tony Heinz, Elisa Konofagou, John Kymissis, and Gil Zussman have been named IEEE Fellows. This is the highest grade of membership in the IEEE: less than 0.1% of voting members are selected annually for this elevation, which is considered both a prestigious honor and an important career achievement.
Professor Nima Mesgarani and former Ph.D. student Yi Luo received a 2021 best paper award from the IEEE Signal Processing Society. Their highly cited paper, "Conv-TasNet: Surpassing Ideal Time-Frequency Magnitude Masking for Speech Separation" proposes a new method for automatically separating streams of speech in what's known as the cocktail party problem.
Iñigo Urteaga, associate research scientist, was recently named a 2021 STAT Wunderkind by STAT. The award recognizes Urteaga's work on the development of statistical modeling and data science solutions for mobile health data.
SCIENCE & MEDICINE
The National Institute of Environmental Health Sciences has singled out two studies led by scientists at Mailman School of Public Health as 2021 "Papers of the Year." 
Columbia Psychiatry's Dr. Randy P. Auerbach was awarded The ACNP's 2021 Joel Elkes Research Award. This honor goes to a young scientist in recognition of an outstanding clinical contribution to neuropsychopharmacology. 
Five Columbia researchers were named American Association for the Advancement of Sciences Fellows: geologist Nicholas Christie-Blick, neuroscientist Gary W. Miller, chemist Gerard Parkin, evolutionary biologist Dustin Rubenstein, and geneticist Michael M. Shen.
Two Columbia University infant research labs have been jointly awarded a multimillion-dollar, multiyear contract as part of an international program aimed at providing breakthroughs in children's brain development. Dr. William Fifer's lab in the Department of Psychiatry and Dr. Dima Amso's team in the Department of Psychology, along with an international group of co-investigators, are collaborating to investigate the development of executive function skills over the first three years of life in South Africa and Malawi.
Two teams led by researchers in oncology and engineering have received pilot grant awards from the Herbert Irving Comprehensive Cancer Center and Columbia Engineering. The teams are led by biomedical engineering professors Lance Kam and Samuel Sia, and Peter Sims, an associate professor of systems biology at the Vagelos College of Physicians and Surgeons.
Columbia Psychiatry's Dr. J. John Mann has been awarded the American College of Neuropsychopharmacology's 2021 Julius Axelrod Mentorship Award. This award is presented to an ACNP member who has made an outstanding contribution to neuropsychopharmacology by mentoring and developing young scientists into leaders in the field.
Shahid Naeem, professor and chair of Columbia's department of ecology, evolution, and environmental biology, has been named president of the Ecological Society of America. 
Professor of Medical Psychology Geoffrey Reed has received the American Psychological Association Award for Outstanding Lifetime Contributions to Psychology.
Dr. Ashwin Vasan has been appointed New York City Health Commissioner effective March 2022. Vasan, an epidemiologist, medical doctor, and public health leader and advocate, leads Fountain House, a national mental health nonprofit, and is an assistant professor at the  Mailman School of Public Health and Vagelos College of Physicians and Surgeons.
Dong Guo, associate director of the research program on sustainability policy and management as well as associate research scholar at The Earth Institute, was selected by the Asia 21 Young Leaders Initiatives as part of their 2022 class. 
SOCIAL SCIENCES
Frank Guridy, associate professor in the department of history,  has been awarded a Fall 2021 Addressing Racism Seed Grant for his project "Black Lives in the Diaspora: Past / Present / Future."
School of International and Public Affairs Dean Merit E. Janow announced that she would step down on December 31, 2021, concluding her eight-and-a-half years of leadership of SIPA 
Professor Tim Roughgarden and assistant professor Laura Doval were named Economic Theory Fellows. Economic Theory Fellows are selected for their scientific excellence, originality, and leadership; high ethical standards; and scholarly and creative achievement.
Amy Chazkel, associate professor in the department of history, authored an article, "Toward a History of Rights in the City at Night: Making and Breaking the Nightly Curfew in Nineteenth-Century Rio de Janeiro," that won the Berkshire Conference of Women Historians prize for best article in any field.
STUDENTS
Madeleine Cravens, a second-year School of the Arts student in the Poetry concentration, was awarded first place in Narrative's annual poetry contest for her submission of five poems.
Nikita Shepard's (Ph.D. candidate in the department of history) forthcoming chapter, "'To Fight for an End to Intrusions into the Sex Lives of Americans': Gay and Lesbian Resistance to Sexual Surveillance and Data Collection, 1945-1972," has been awarded the 2022 Gregory Sprague Prize from the American Historical Association's Committee on LGBT History and the chapter will be published in the anthology Queer Data (University of Washington Press, 2022).