Now Is the Time to Turn to Shakespeare
In his new book, James Shapiro explores why Americans have historically embraced the bard and why they should do so now more than ever.
March 16, 2020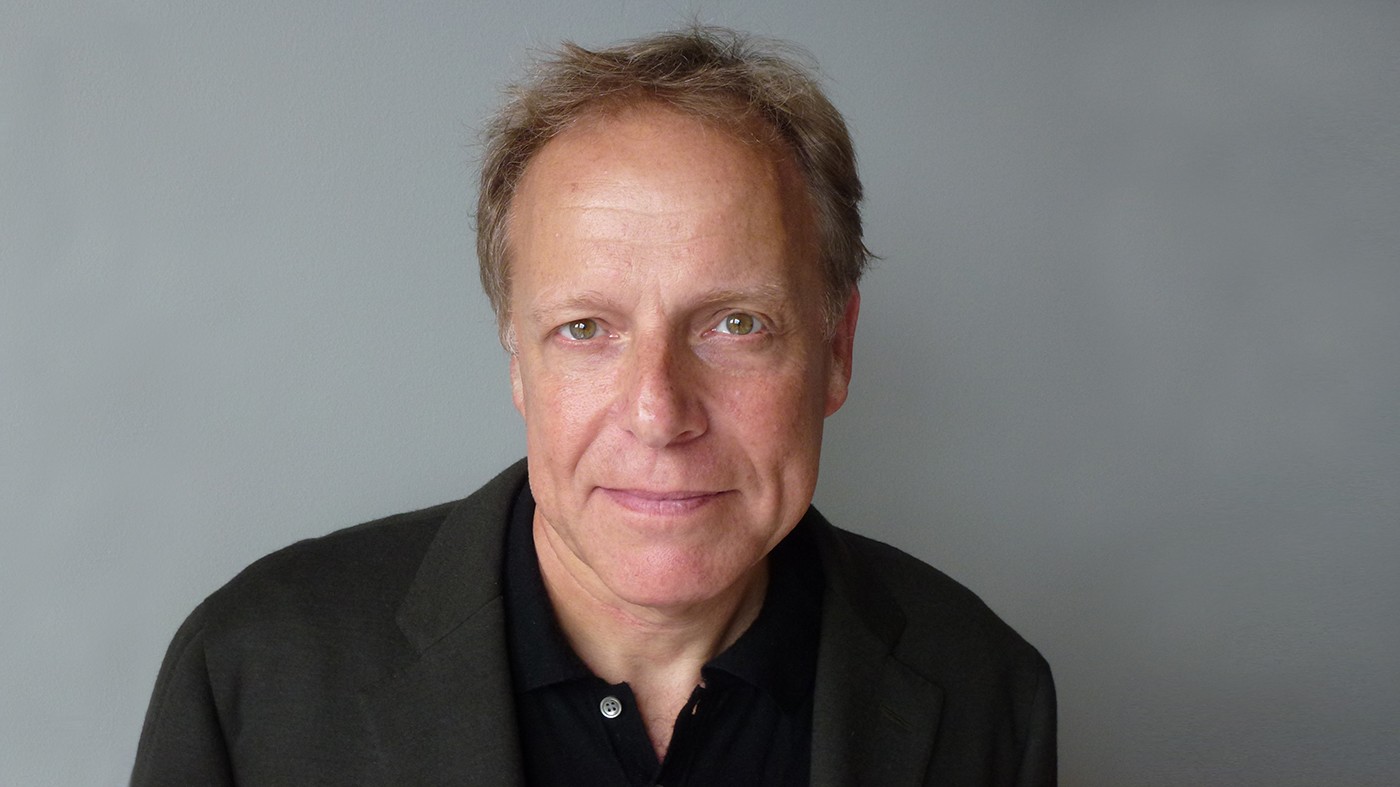 The plays of William Shakespeare have been enduringly popular in the United States. They are assigned reading in schools, staged in theaters all over the country and embraced by politicians of every stripe. Especially in troubled times, the bard can offer lessons, solace and sustenance, as Professor James Shapiro shows us in his new book, Shakespeare in a Divided America: What His Plays Tell Us About Our Past and Future, which touches on Trump, Me Too and other relevant topics. 
Columbia News recently caught up with Shapiro to discuss the book, as well as what's on his reading list, current Shakespeare projects, who he would invite to a dinner party and how Shakespeare reacted to being quarantined in his own time.
Q. How did you come up with the idea for this book?
A. In the aftermath of Donald Trump's election, I found myself struggling to understand this country.  Since Shakespeare is what I know best, I thought I'd use his plays as a way of revisiting some of the issues that have riven America, including race, immigration, same-sex marriage and political assassination. What really catalyzed the book for me was advising a brilliant modern-dress production of Julius Caesar that was staged by the Public Theater in 2017 at the outdoor Delacorte Theater in Central Park—with a Trump look-alike playing Caesar.
Q. Why was that production of Julius Caesar so controversial?
A. The story of that landmark production frames my book. Its director, Oskar Eustis, hoped to use the play to explore America's reaction to Trump: What might it mean to turn to undemocratic means to save democracy? To that end, he planted 50 actors throughout the audience, who sat silently until the moment when the Trump-like Caesar was assassinated and then rose and began heckling Brutus and his fellow conspirators. All this became far more complicated when actual right-wing protesters began rushing the stage, trying to stop the production. Eustis was hoping to start a conversation; what he failed to anticipate was that some on the right preferred violence and death threats. The experience captured something at the heart of our deep cultural divide.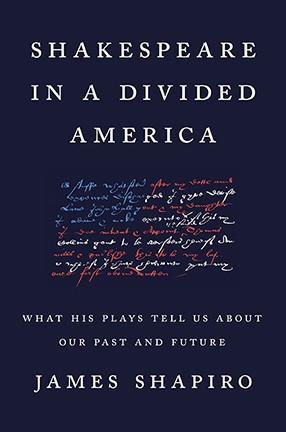 Q. Why have Americans, historically and now, cared so much about what Shakespeare has to say, particularly in terms of this book's themes—race, class and identity?   
A. Americans aren't very good at talking about divisive subjects, and rarely address issues like miscegenation or who should be allowed into this country. But they can and have grappled with these issues, obliquely and revealingly, when staging or writing about Shakespeare's plays. 
Q. What might Shakespeare have to say about the Me Too movement? 
A. Several of my chapters deal directly with the place of women in American society, from Charlotte Cushman (the star Romeo of the mid-19th century) to the great musical Kiss Me Kate, written in the immediate aftermath of World War II, which responds to the financial and marital independence women had gained during the war years. Me Too figures directly, if unexpectedly, in a chapter on the 1998 film Shakespeare in Love.  Its producer Harvey Weinstein pressured the director and screenwriter—as it turned out, unsuccessfully—into turning the ending of the film into a version of his own story: A married Shakespeare would continue to keep his lover (played in the film by Gwyneth Paltrow, whom Weinstein tried to assault) as a mistress to whom he would occasionally toss acting roles. 
Q. Do you see a link between the current shutdown of Broadway theaters because of coronavirus and how the Globe was closed in London during Shakespeare's time because of the bubonic plague? How did Shakespeare react to this quarantine? 
A. I do—and wrote at length about what plague meant for Shakespeare, personally and professionally, in my last book, The Year of Lear. That year, 1606, was one in which London's theaters were again shuttered because of an outbreak of plague that reached Shakespeare's parish and likely killed his landlady, Mrs. Mountjoy, with whom he was on friendly terms. It now seems eerily familiar: "In late July 1606, in the midst of a theatrical season that included what may well be the finest group of new plays ever staged—Shakespeare's King Lear and Macbeth, Ben Jonson's Volpone and Thomas Middleton's The Revenger's Tragedy—Shakespeare and his fellow actors lowered their flag at the Globe Theatre and locked their playhouse doors. Plague had returned." 
Q. Do you think there's a link between quarantine and genius in Shakespeare's case? 
A. I hesitate to speak of genius, but there's no doubt that this virulent outbreak, which eliminated Shakespeare's more vulnerable competition, had profound consequences for what he would subsequently write—and it suggests to me that what we are experiencing in 2020 with coronavirus will profoundly alter our own theater world. It's terrible to contemplate, but not all theaters will survive. The plague of 1606 marked the beginning of the end of Shakespeare's young rivals—the "eyrie of children, little eyases"—he had complained about in Hamlet.  Shakespeare's company soon took over the candlelit indoor Blackfriars Theatre where these boys had played, performing there in the winter months. This move indoors opened up new creative possibilities for Shakespeare, and would coincide with a shift toward the more intimate drama of his late plays, culminating in the statue scene in The Winter's Tale.  
Q. What books are currently on your night table? 
A. Tyll by the German novelist Daniel Kehlmann, set during the Thirty Years' War; Arthur Phillips' The King at the Edge of the World, another terrific historical novel set in Elizabethan England; and a collection of plague pamphlets by the Elizabethan writer Thomas Dekker.
Q. What's the last great book you read? 
A. Well, it's not out yet: a draft of my colleague Colm Toibin's next novel, about Thomas Mann.
Q. Are you an e-reader or a reader of actual books?
A. I still use an old flip phone, don't have a social media presence and have never read a book on an e-reader. 
Q. What are you working on now? 
A. In the spring and summer I devote a lot of time to advising Shakespeare productions—the Public Theater's Richard II and As You Like It for this summer's Shakespeare in the Park, as well as a cut-down version of Cymbeline for the Public's Mobile Unit, which tours prisons. I'm also advising a rare production of the three parts of Henry VI at the Old Globe in San Diego. I'm waiting to take stock of our disheartening times before plunging into another book.
Q. You're hosting a dinner party. Which three scholars or academics, dead or alive, do you invite? 
A. Can we make it lunch, which I much prefer? And if possible, hold it at Thai Market on Amsterdam Avenue, my favorite restaurant in the neighborhood. If so, I'd invite four of my great predecessors who taught Shakespeare at Columbia over the past century or so: Brander Matthews, Mark Van Doren, Andrew Chiappe and Edward W. Tayler.