Nurse Practitioner Group Uses Its Expertise to Treat LGBT Elderly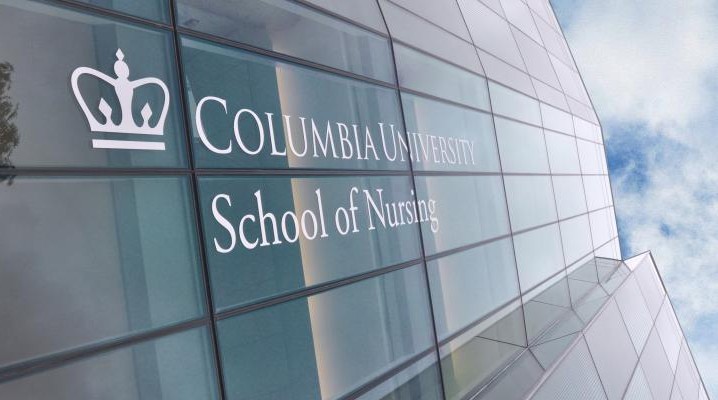 Sandwiched between a small hotel and a church on West 168th Street, Columbia's Nurse Practitioner Group provides a full range of primary-care and mental health services to residents of Washington Heights and Inwood, with special expertise in caring for lesbian, gay, bisexual and transgender individuals.
Before it opened in 2016, "there weren't many LGBT-friendly practices in Washington Heights," said Stephen Ferrara, associate professor of nursing and associate dean of clinical affairs at the nursing school. "There was clearly a need."
Nurse practitioners have advanced training to provide preventive care, sick visits and chronic disease management, as well as other basic services, and the program is another step in Columbia's longstanding commitment to LGBT health.
The Nurse Practitioner Group, the faculty practice of the School of Nursing, is in the last year of a $1.52 million three-year grant from the federal Health Resources and Services Administration to develop a coordinated care program for the mental and physical health of LGBT patients. It recently learned that there will be funding for a fourth year. An earlier project at the Nurse Practitioner Group specifically targeted LGBT elderly.
The nursing school also collaborates with the Department of Psychiatry and the New York State Psychiatric Institute on the Program for the Study of LGBT Health, which involves research, education, clinical care and advocacy focused on improving physical and mental health care for this population.
Walter Bockting, co-director of the program and a nationally known expert on LGBT health and gender identity, received a grant from the National Institute on Aging last fall for a large-scale study of the relationship of social support to resilience and cognitive function in the aging LGBT population.
"Because the older LGBT generation is less likely to have children and more likely to be in the closet, so to speak, they are at higher risk for loneliness, which we know affects health negatively," said Bockting, who is also a professor of medical psychology in the nursing school and in the medical center's Department of Psychiatry.
"On the other hand, there are people who survived and thrived and developed what we call 'crisis competence' and learned to establish and maintain strong social support networks. We're finding people who have both experiences."
He is collaborating with Columbia's Department of Neurology, which has been doing similar research on the general population, to see if the two groups differ.
After living through the AIDS crisis, older LGBT patients often mistrust the medical establishment, said Ferrara, a nurse practitioner himself. They may have lost partners or be estranged from their biological families. They might be prone to anxiety, depression, substance abuse. "It's a reaction to a lifetime of bias, having to cover up who they are."
The 168th St. office is a brightly lit, modern facility with contemporary art on the walls. Given the preponderance of Spanish-speakers in Upper Manhattan, much of the staff and several nurse practitioners are bilingual, and signs, brochures and medical forms are in both languages.
The group also sees patients at the ColumbiaDoctors' midtown offices, but only the Washington Heights location offers services specifically for LGBT individuals. Most nurse practitioners work in collaboration with physicians; at 168th St., they work independently, seeing 12 to 14 patients a day compared to 25 or more for a typically busy doctor.
They take time with patients, asking open-ended questions to learn details about their history. The group also makes outreach efforts to the community, including an open house during Pride Week in June. The practice accepts Medicaid and Medicare, along with most private insurance.
Trained in the specific health needs of LGBT patients, the nurse practitioners can test for specific cancers, HIV and other sexually transmitted diseases and they ask transgender patients about hormone therapy, which can interact with other drugs or have side effects. The staff uses gender neutral pronouns or asks patients how they wish to be addressed. With older patients, they don't use the word "queer," a term considered demeaning in the past.
"We try to create a welcoming environment, we want to make patients comfortable," said Jane Chaiyasit (NURS '13,'15,'17) a nurse practitioner who specializes in caring for the elderly. Patients are regularly screened for depression and can be referred to a psychiatric nurse practitioner on site. They also may be referred to other specialists at the Columbia University Irving Medical Center, just a few blocks away.
"We're a resource for the community, our patients refer their friends," said Chaiyasit, who is also an assistant professor of nursing. "That's the highest form of flattery."