Group Will Document How a Global Pandemic Has Affected New Yorkers
A new oral history project, funded by a grant from the National Science Foundation, will be both a historical record of the coronavirus pandemic and a learning tool for how the city can handle future crises.
June 01, 2020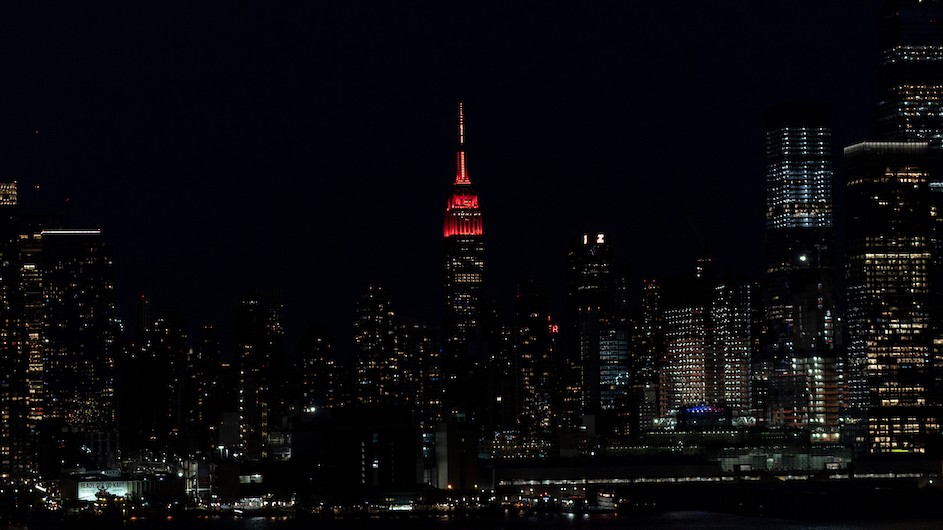 How has the coronavirus crisis affected different communities in New York City? Have perceptions of the virus changed over time? What will the city look like after the pandemic recedes?
These are a few of the questions that the Interdisciplinary Center for Innovative Theory and Empirics (INCITE) and the Columbia Center for Oral History Research (CCOHR) will explore in their latest multidisciplinary oral history project, the NYC Covid-19 Oral History, Narrative and Memory Archive, an ambitious effort to document the city's experience of the pandemic.
Through a grant from the National Science Foundation, the CCOHR team—led by Peter Bearman, Mary Marshall Clark, Ryan Hagen, Denise Milstein and Amy Starecheski—has already begun this work. The team aims to survey at least 1,000 New Yorkers about their responses to the crisis. From that survey, they will identify 500 people to write diaries of their experiences as the pandemic progresses. In addition, a team of 30 sociologists and oral historians will conduct 600 in-depth interviews over the course of the 18-month project. This approach will produce a rich, composite picture of the struggle against COVID-19 as it evolves over the next year and beyond.
"The impacts of this pandemic are profound and all-encompassing. We felt a multidisciplinary approach would be essential to capturing the different ways people are experiencing and responding to the crisis, as individuals and as a society," said Denise Milstein, the project's co-director.
This work bears similarities to one of CCOHR's previous projects, the September 11, 2001 Oral History Narrative and Memory Project, which conducted hundreds of interviews with New Yorkers about their experiences during and after the 9/11 attacks.
"As with the 9/11 project, the goal here is to combine oral history with social science sampling, in the hopes of producing an archive that is rich and representative of the city and its response to calamity," said Amy Starecheski, who was a lead interviewer on the 9/11 project.
Unlike the catastrophic day of 9/11, the coronavirus pandemic has lingered and changed, so to capture the evolving experiences of New Yorkers, the surveys, chronicles and interviews will engage each participant multiple times over the project's 18 months.
"There's no precedent for this situation, and it's going to be with us for a very long time. So it's really important we hear from people at different times to learn how they are adapting and to better understand the unfolding impacts of the crisis," said Ryan Hagen, who is also a co-director on the project.
As a leader in the field of oral history and home to the nation's only graduate degree in oral history, CCOHR has had to adapt the practice of oral history to the circumstances and limitations of the pandemic.
"We can't dispatch interviewers across the city as we did in the days, weeks and months that followed 9/11," Starecheski said. "We've had to rely on remote forms of contact and alternative sampling techniques in reaching the city's different populations. We have devised a number of methods and approaches to foster the same intimacy you would expect in an in-person encounter."
While this project intends to be a historical document of the crisis, it also proposes to be a guide for how to reimagine our communities and to learn lessons for our city's next crisis.
"We have a responsibility to not just record people's experiences during this time, but to learn from them," said Mary Marshall Clark, director of CCOHR. "These narratives will reveal failures and fault lines we have to address, as well as strengths on which we can build, in ensuring that we are more prepared and more resilient in the face of whatever may come next."
---
If you are interested in participating in this project, please email the NYC Covid-19 Oral History, Narrative and Memory Archive project at [email protected].