Penning Letters of Support to Graduating Students With Disabilities
Sylvester Benson's student group has written letters of support to hospital patients, individuals in prison, and fellow students.
May 25, 2023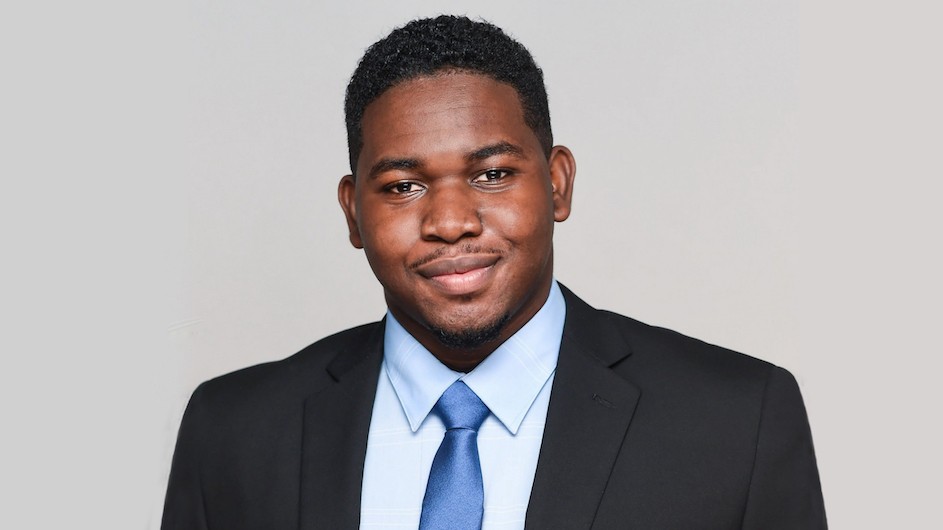 Sylvester Benson, GS'23, was scrolling online in the winter of last year when he first came across Letters to Strangers, a mental health nonprofit that focuses in large part on writing personalized letters to people in need of positive sentiments and mental health support. The idea for the nonprofit captured his attention. "Research shows that a thoughtful note can brighten someone's day," Benson, a newly minted graduate who majored in neuroscience and behavior, said: "I often write notes to myself for that very reason."
So he decided to start the first chapter of the organization at Columbia and in New York City. Fast forward to this spring. The chapter Benson started is around a year old. The group has delivered at least 500 letters to prisons, hospitals, and colleges. This spring, the group collaborated with Columbia's Disability Affinity Graduation celebration to distribute approximately 100 congratulatory letters to graduating students with disabilities. These students received the letters at their April graduation celebration, the first such event Columbia has ever hosted.
"The academic rigor at Columbia can often make it feel solitary," Benson observed. "However, when you reach out and support each other, you realize that Columbia is, indeed, a welcoming and inclusive community." The letters that the group distributed to the graduating students, Benson said, "were tailored to celebrate their achievements, perseverance, and their capacity to make a positive impact as they step into the world beyond academia." When the students read the letters at the disability graduation ceremony, they expressed gratitude for the recognition and support. Benson said many of them told him how happy and pleased they were that someone had thought to write to them. One student told Benson that he was going to wait to open the letter at home so that he didn't cry while reading it in public.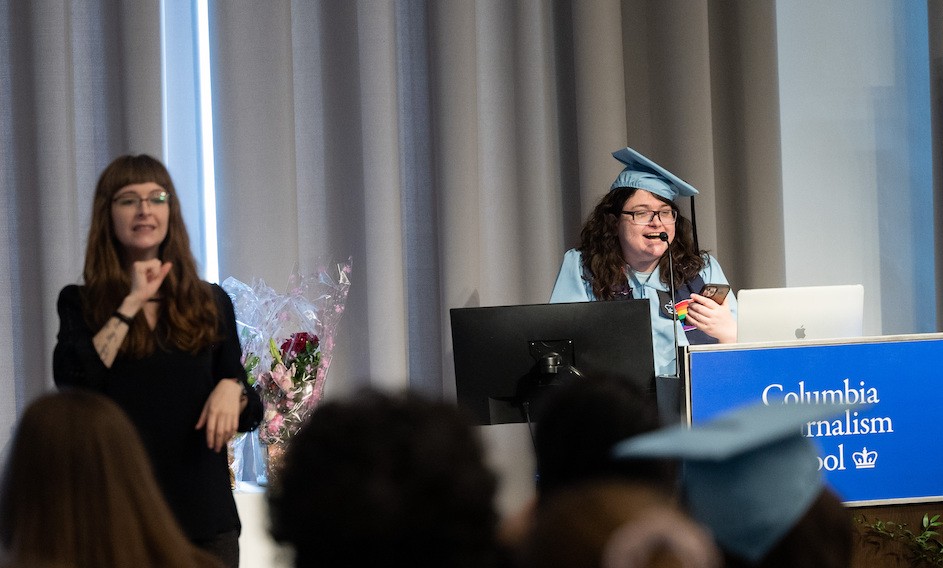 Letters to Strangers was founded in California in 2013. In addition to letter writing, the organization offers education programs for mental health awareness and advocates for policy decisions to improve mental health provisions. The organization touches 35,000 lives annually and operates on six continents, according to its website. Alongside its letter writing campaigns, Columbia's chapter is also actively working alongside the parent nonprofit organization to create and implement educational programs and scholarships focused on promoting mental health awareness and policy initiatives.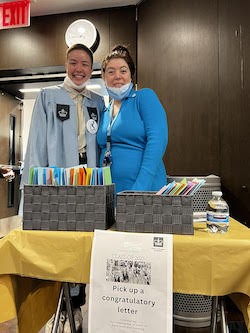 "Letters to Strangers is thrilled to welcome Columbia University to our community of global, passionate peers who are dedicated to a future where mental wellness is not just a dream but a reality for as many people as possible," said Letters to Strangers CEO Diana Chao. "These conversations can be tough and often leave out traditionally underrepresented and marginalized voices, so we are excited to use the power of words, art, science, and the peer human connection to chart a more equitable vision with the students at Columbia."
Next year, Benson has plans to be in Boston. He has offers from MIT and Harvard for medical research positions; he hasn't decided which one he'll accept. He aims to pursue postgraduate studies subsequently. Although he is leaving the campus, he has arranged for the program to continue. Benson has identified interested faculty and deans who will serve as mentors to advise and shape the club.  
Leslie A. Zukor, JRN'23, spearheaded the Disability Affinity Graduation celebration. She and Benson worked together to make sure the letters were distributed at the ceremony. She said that the letters helped set the event's tone and spirit:  "The Disability Affinity Graduation is about love and acceptance for who we authentically are as people with disabilities," Zukor said. "The heartfelt letters touched so many of our graduates, myself included. Sylvester and Letters to Strangers ought to be commended for their efforts to make Columbia a more compassionate campus."