5 Meditative Places in NYC for When You Need a Moment of Respite During Finals Season
With finals around the corner, you may be in need of a quiet moment away from it all. We've got you covered with some ideas on where to go.
April 26, 2023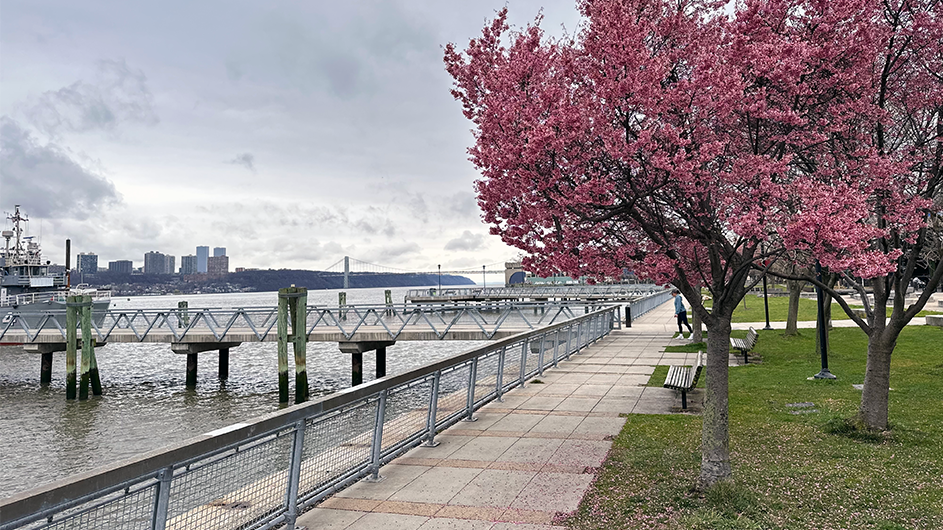 "People really do have a limited attentional capacity, and most of us are not able to focus on one task for long stretches of time," Mark said. "So it's very important to be proactive and take a break. I like to recommend doing a simple rote activity. Rote attention is a state in which your mind is engaged but on an easy task like knitting, gardening, or playing simple games."
Even if it feels like you should spend every spare moment preparing for the big test or presentation, a walk in the park or wandering around a quiet locale can give your brain the break it needs to return to work or your study session more refreshed. Columbia Health also writes that walking and stretching, among other tools, can aid in stress reduction. University Life has collected great well-being resources to help navigate the end of the school year as well.
With these ideas in mind, Columbia News has selected five quiet places nearby where you might consider taking a break during periods of high stress, perhaps with a crossword or small craft in tow, to help quiet your mind and recenter when you might need it most.
Conservatory Garden
Central Park; Between 104th and 106th Streets on the East side of the park
Central Park's most formal garden is what one of our editors calls "a winding meditative wander when it is in full bloom." Spend some time in Conservatory Garden and let your mind wander. If you need a little mental break from within your room, you can enjoy this walking tour of the garden in full bloom on YouTube.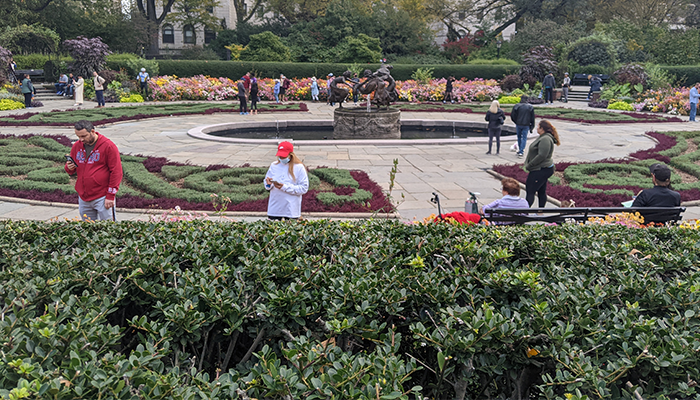 The Met Cloisters
Inwood; 99 Margaret Corbin Drive, Fort Tryon Park
While museums across the city are often a source of respite, The Met Cloisters is a particularly quiet, calm, and reflective space located in the verdant Fort Tryon Park. Spend some time wandering the grounds, which have plenty of spots to sit and contemplate, or indulge the senses in the Judy Black Garden in the Cuxa Cloister and Bonnefont Cloister Herb Garden, which include lavender, a plant known for its calming effect. As with all locations of The Met, admission is pay-what-you-wish as a New York resident or student.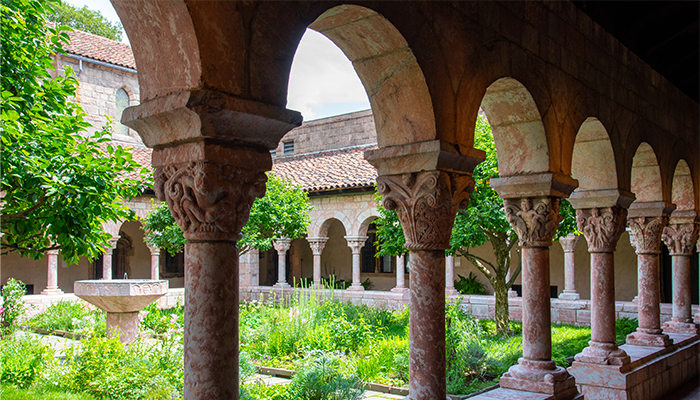 Julia Gabriel People's Garden (West 111th Street People's Garden)
Morningside Heights; 501 W 111th Street
Right around the corner from Columbia's Morningside campus, and catty-corner from St. John the Divine, you can slip into Julia Gabriel People's Garden (West 111th Street People's Garden), named in honor of longtime neighborhood resident Julia Gabriel who fought to save the garden. An NYC Parks GreenThumb Garden, the space is open 20 hours a week, as posted, from April 1 to Oct. 31. This is a great spot for a deep breath of fresh air, a short wander, or peaceful sit.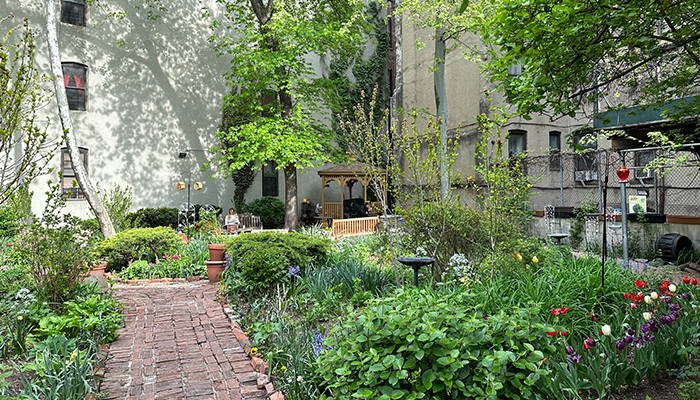 Sakura Park
Morningside Heights; north of West 122nd Street between Riverside Drive and Claremont Avenue
A hop, skip, and jump from Columbia's Morningside campus lies Sakura Park, between Riverside Church and International House. Jenna Madden (BC'22) calls the park "a hidden gem, only a few minutes walk from campus," which makes it ideal for a study break. In the spring, the park is flush with blooming cherry blossom trees, which were presented as a gift from the Committee of Japanese Residents of New York in the early 1900s. After the park was redesigned in the 1980s, the Japanese Consul Hideo Nomoto stated: "In Japan, the sakura is a symbol of renewal and bright promise. The appearance of their fragile blossoms each spring strikes a resonant note in all Japanese. New Yorkers can enjoy cherry trees once again in Sakura Park, an island of calm on the hectic island of Manhattan." Renewal and bright promise, we'll take it!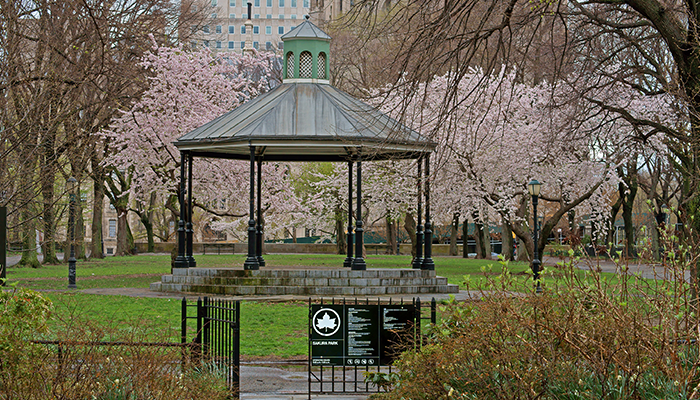 West Harlem Piers
West Harlem; Marginal Street and West 132nd Street
Between the bluffs of Morningside Heights and Washington Heights, there is a sheltered cove known today as West Harlem Piers. In this park, choose from abundant bench seating and gaze across the Hudson River, a reminder of life's ebbs and flowers, while enjoying the breeze that comes off the water. Starting in May, dance and fitness classes will be offered in the park as well, to put a bit of pep in your step.