5Q with Marcos Troyjo: Turning Back Time Could Save Brazil's Struggling Economy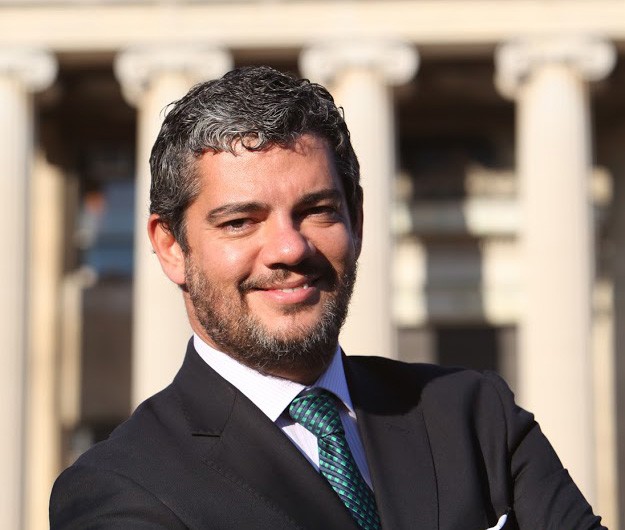 At the turn of the century, an economist coined the acronym BRIC to refer to the rising fortunes of the developing nations Brazil, Russia, India and China. At that time, Brazil's nominal GDP expanded to qualify the Latin American country as one of the top 10 economies in the world.
Brazil's fortunes have fallen since amid corruption allegations and a steep recession. Now its president is facing possible impeachment for allegedly doctoring budget documents to underplay the financial crisis during the 2014 election.
Columbia News asked Marcos Troyjo, co-director of the BRIClab at the School of International and Public Affairs and an adjunct professor, to explain what is going on with Brazil's economy. A former press secretary at the Brazilian Mission to the United Nations and chief of staff of the Science and Technology Department of Brazil's Ministry of Foreign Affairs, he joined Columbia University in 2006 as a visiting scholar.
Q. Could you describe Brazil's economy before 2010?
A. Under Fernando Henrique Cardoso, president from 1995 until 2002, Brazil took measures to handle its large foreign debt load and, most importantly, high inflation. But the country's economic expansion was not that impressive when compared to other big emerging markets like China.
In 2002, Brazil sought a bailout from the International Monetary Fund, which put together a roughly $30 billion package, the country's third bailout in four years. The next president, Lula da Silva, continued some policies that helped lower inflation and turn Brazil into a foreign creditor. Brazil also announced it had discovered huge reserves of deep-water oil, and its program of alternative fuels was seen as a model for other nations. When the worldwide financial crisis hit in 2008, Brazil weathered the storm, and applied a number of policies to keep its domestic economy going. In 2010, for example, Brazil's GDP went from an annual growth rate of three percent to 7.5 percent.
Q. So why did Brazil slide into its current recession earlier this year?
A. Many problems were not dealt with during those good times. Labor legislation from the 1930s is inadequate for today's flexible labor markets. The tax system is burdensome and complex, with very high rates on individuals and uneven corporate rates. We did nothing to reform our pension system. Brazil's bureaucracy even makes it difficult to open and even close a business. And finally, the often exaggerated perception that demand from China for agricultural, mineral and other products will decelerate also helps take the shine off Brazil.
Q. President Dilma Rousseff and her predecessor, Lula, were cleared by a parliamentary commission of charges that they received kickbacks from the oil giant, Petrobras, but other politicians have been implicated in the corruption probe. What is the relationship between Petrobras and the government?
A. The best way to describe Petrobras is it's a version of state-run capitalism. Petrobras not only operates a monopoly, it is now the most important shaper of demand in Brazil's economy. Of course, the windows of opportunity that you open for corruption are great.
Q. There have been calls for President Dilma's impeachment. Will that lead to even more instability?
A. It depends. Impeaching President Rousseff may even be a good thing for Brazil. She has proven to be incapable of building a majority in congress. Her political team is weak. She lied about Brazil's economic situation during her re-election last year. During the time when most of the wrongdoings were taking place regarding Petrobras she was either minister for Mines and Energy or Petrobras' chair. The best thing given the current conditions would be for her to resign and her vice president to attempt to lead the government out of the current recession.
Q. In your upcoming book The Coming of Reglobalization, you predict countries will have to move towards more open economies. Is this what Brazil needs?
A. Brazil can't establish long-term growth without restructuring the DNA of its economy. It needs political consensus on how to move forward, as it had in the 1990s when its congress helped in the fight against hyperinflation. Brazil should abide by its fiscal responsibility law, have a floating exchange rate, and pursue inflation targeting. Finally, Brazil has to be more connected to other economies through trade or investment. Other successful growth nations like South Korea, China, and Chile have nearly 40 percent of their GDP from exports and imports. Brazil's is less than 25 percent.