The Essay Considered From Every Angle
Nicole Wallack and her co-editors have put together a book devoted to the time-honored writing form.
November 09, 2022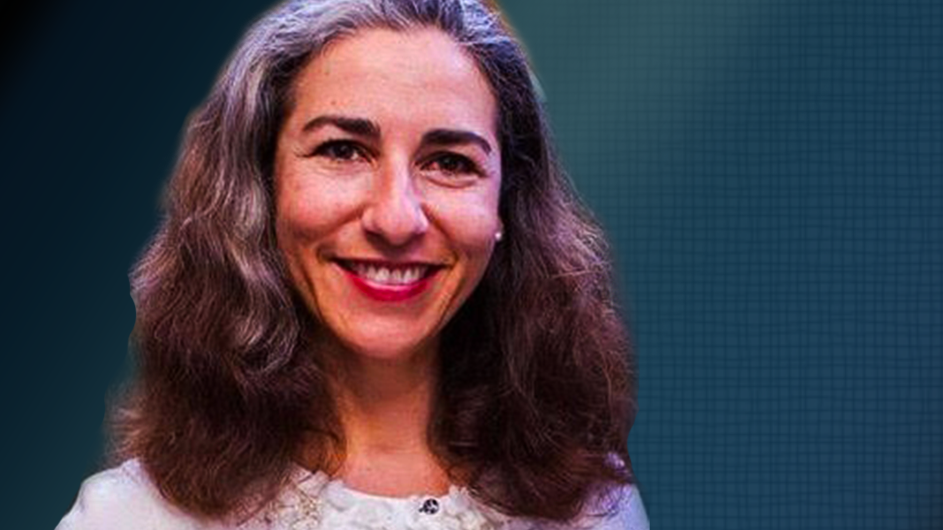 The Edinburgh Companion to the Essay provides an overview of current thinking about the essay as a resource for writers and readers, teachers and students. The book joins an ever-expanding list of critical volumes that feature new scholarship in the burgeoning field of essay studies.
Nicole Wallack, a senior lecturer in the Department of English and Comparative Literature, and director of the Undergraduate Writing Program, along with her co-editors, Mario Aquilina and Bob Cowser, have put together a comprehensive volume that includes contributions from leading essayists, literary critics, and writing instructors. The essay is explored from multiple perspectives—its theory, history, formal features, and political contexts.
Wallack discusses the book with Columbia News, along with why books about borders—both literal and figurative ones—are occupying her these days, and what she's teaching this semester.
How did this book come about?
It all began in the spring of 2019 in Malta, at a conference, The Essay at the Limits, which drew essay scholars from around the world. It was exciting to delve into new work on theories, histories, and pedagogies of essays. I had published a book in 2017, Crafting Presence: The American Essay and the Future of Writing Studies, in which I'd noted that academics write essays to share our thinking with people outside of our disciplines, and to make our work accessible to the public beyond the academy.
So it was wonderful to experience the cross-pollination among essay researchers with diverse areas of expertise. Later that year, Dr. Mario Aquilina, one of my co-editors, who had hosted the conference and who teaches in the English Department at the University of Malta, was commissioned by Edinburgh University Press to create the Edinburgh Companion to the Essay. I was delighted to join him and another colleague, Bob Cowser, an English professor at St. Lawrence University, as a member of the editorial team. Our project was just underway as the pandemic began to upend everyone's lives. Over the two years it took for us to ready the final manuscript, the book kept us intellectually focused and connected with others—two gifts of scholarly life from the before-times. 
This big book comprises 27 deeply researched chapters on the history, theory, teaching, and cultural relevance of the essay by literary and cultural critics, writers of creative nonfiction, and writing studies scholars. We were also able to include eight original interviews with some of the genre's foremost practitioners and editors—Robert Atwan, Brian Dillon, Kaitlyn Greenidge, Jamaica Kincaid, Claudia Rankine, David Shields, Rebecca Solnit, and Leslie Jamison, who teaches in the Writing Program at the School of the Arts.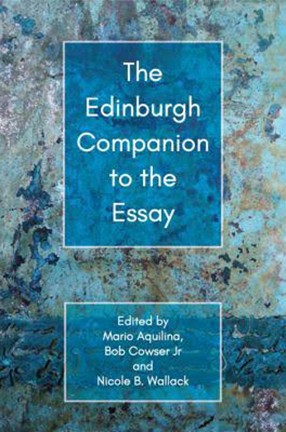 Is the essay still relevant? How does it compare to other writing forms such as the column, the review, etc.?
Some of the forms you have listed actually are essays. Essays often begin in publications that might present them as something else—a review or a column. Rebecca Solnit, for example, publishes lots of pieces, which she ultimately collects into books of essays. So a better question might be, "What cultural work are essays doing at this historical moment?"
It's important to recognize that essays are the form in which writers offer readings of materials we have encountered to explore problems that are not ours, alone. When thinkers in any field choose to essay, they are engaging in public truth-testing. When a prominent essayist such as James L. Dohr Professor of Law Emerita Patricia Williams, Barnard English Professor Jennifer Finney Boylan, or Tressie McMillan Cottom publishes in The Nation or The New York Times, they invite their readers to reckon with what we know and what we don't know about their subject matter.
At a time when truth-telling itself is a challenge for some public figures, essays reflect the high stakes for us all of choosing, representing, and troubling the facts around which we organize our lives. As someone who studies the writing we do in school contexts, I'm particularly focused on how we can give students—from middle school to graduate school—the opportunity to learn the essay as a praxis through which they can participate in the truth-testing work of the world. 
What books have you read lately that you would recommend, and why?
In addition to the work of the writers I have already mentioned, I would recommend some wonderful books that explore what happens at borders—both literal and figurative ones. We need these books to help us reflect on the many ways we are vulnerable at borders of experiences, because we are between things that are knowable.
I have been revisiting Valeria Luiselli's Tell Me How It Ends: An Essay in Forty Questions and her novel, Lost Children Archive. Both of these succinct books provide a way to understand the human rights calamities for families who are attempting to migrate to the U.S. through its southern borders, by focusing our attention not on large abstractions about migration, but about the concrete particulars of the experiences for the migrants themselves.
Other recent books that give insights into borders in very different contexts include Jonna Perrillo's new book, Educating the Enemy: Teaching Nazis and Mexicans in the Cold War Borderlands; Carley Moore's Panpocalypse; and Center for the Study of Ethnicity and Race writer-in-residence Marie Myung-Ok Lee's The Evening Hero. These books explore borders between countries, people, moments in time, and even within our own bodies. And they all consider how we navigate borders for survival and joy.
What are you teaching this fall?
I am teaching my graduate seminar, Intro to Writing Studies. Writing studies is the newest name for rhetoric and composition, an interdisciplinary field that tracks how standards for good or appropriate writing change over time. We explore how ideas about writing pedagogy respond to (and often resist) social, political, institutional, and disciplinary forces. Students are often surprised by the breadth of methodologies and areas of inquiry reflected in writing studies scholarship—from cultural criticism to ethnographies and big data projects. In the spring, I'll be offering one of my favorite seminars, Essayism, which is going to be newly informed by The Edinburgh Companion to the Essay.