Looking Back at President Bollinger's Landmark Initiatives
In his 20 years at the helm of Columbia University, Bollinger has founded several major initiatives dedicated to harnessing resources from across the entire institution.
December 06, 2022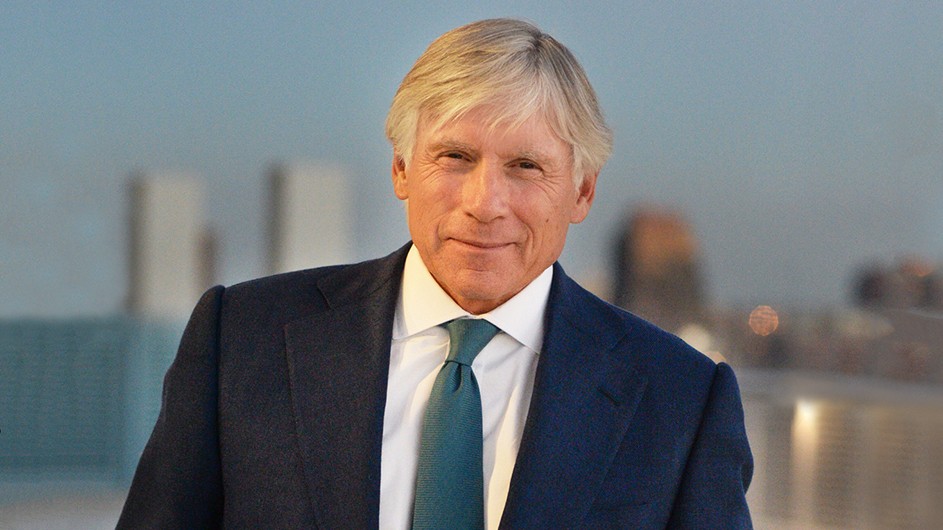 Columbia University President Lee C. Bollinger, who will step down from his position at the end of this academic year, has made a stamp on almost every corner of the university. One of his most indelible signatures is the creation of major institutes, initiatives, and even a new school that bring together interdisciplinary expertise from across the university's departments and schools. As President Bollinger closes out his last full calendar year in his role, Columbia News looks back at his major interdisciplinary initiatives, what they've accomplished so far, and where they're going next.
In July 2020, President Bollinger announced the creation of the Climate School, Columbia's first new school in 25 years. The school is led by four co-founding deans, Jason Bordoff, Ruth DeFries, Alex N. Halliday and Maureen Raymo. It brings together a range of major Columbia research centers and programs, including the Earth Institute, the Lamont-Doherty Earth Observatory, the International Research Institute for Climate and Society, the Center for Climate Systems Research, and the Center for International Earth Science Information Network. It offers degrees, hosts events, and leads global research into the changing climate, in support of its overall mission: To "develop and inspire knowledge-based solutions and educate future leaders for just and prosperous societies on a healthy planet."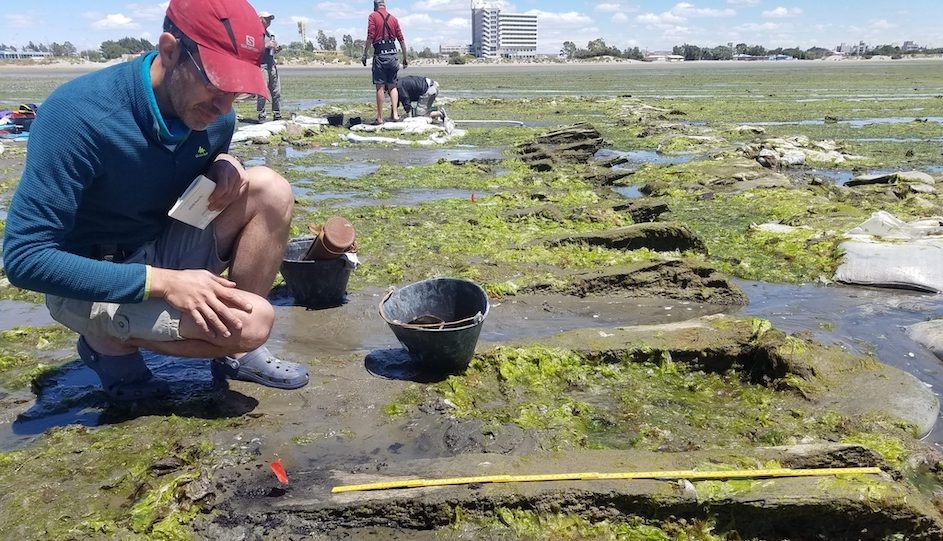 Columbia announced the creation of the new data science institute in 2012, in a news conference held in partnership with the City of New York. The center has since become a hub to "train the next generation of data scientists, develop innovative technology, foster collaborations in advancing techniques to interpret data and address pressing societal problems, and work closely with industry to bring promising ideas to market." More than 370 faculty members across every school at Columbia are affiliated with the institute, which hosts boot camps, puts on the annual Data Science Day, and offers a master's in data science in collaboration with the Graduate School of Arts and Sciences' department of statistics, and The Fu Foundation School of Engineering and Applied Science's department of computer science and department of industrial engineering and operations research.
Columbia Global
Columbia Global is a new initiative, announced this summer, that brings together several of President Bollinger's key international initiatives, including the Columbia Global Centers, Columbia World Projects, Committee on Global Thought, and the Institute for Ideas and Imagination. President Bollinger founded the Columbia Global Centers in 2009, to "promote and facilitate the collaborative and impactful engagement of the university's faculty, students, and alumni with the world, to enhance understanding, address global challenges, and advance knowledge and its exchange." Nine centers are currently active in Amman, Beijing, Istanbul, Mumbai, Nairobi, Paris, Rio, Santiago, and Tunis. In November, Columbia announced the creation of the newest global center in Athens.
Bollinger founded Columbia World Projects in 2017 with the goal of creating a new kind of initiative within the university to "connect academic work and the broad capacities of the academic community with organizations and parties beyond the academy that possess the power and influence to transform all this into concrete consequences benefiting humanity." Columbia World Projects now operates the Obama Foundation Scholars Program, the Center for Political Economy, and a range of interdisciplinary projects that aim to use research to tackle major domestic and international challenges in areas such as maternal health, climate change, and energy access.
The Committee on Global Thought (CGT) was established in 2006, as one of President Bollinger's first global initiatives. It is focused on the intellectual work necessary to develop new concepts and approaches to the rapidly developing global environment. CGT offers an MA program in Global Thought, which is now in its eighth year, and runs special undergraduate programs. 
The Institute for Ideas and Imagination is a fellowship program in Paris that brings together faculty from across Columbia University with thinkers, poets, artists, and composers from around the world in a year-long conversation. Columbia Global is led by executive vice president and University Professor, Wafaa El-Sadr.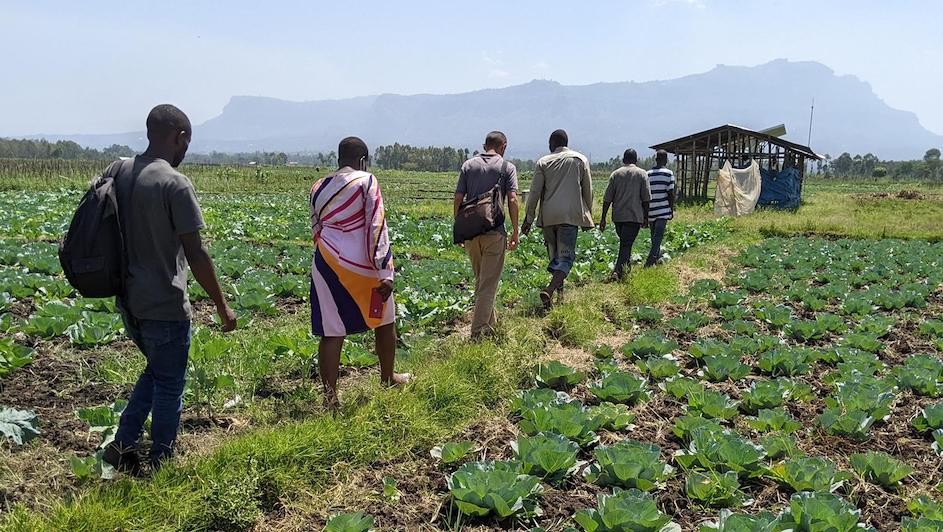 Columbia's precision medicine initiative was founded in 2014, and brings together faculty in neurological and psychiatric diseases, reproductive medicine, molecular and systems based cancer research and treatment, and other fields. Precision medicine aims to use patients' personal genetic, genomic, and clinical information to inform their medical care. "The potential for progress in this broad subject goes beyond new cures for disease and the practice of medicine. It encompasses virtually every part of the university, including areas that explore fundamental issues of human self-knowledge and the legal, policy, and economic implications of revolutionary changes in our understanding of human biology," President Bollinger said in a statement announcing the initiative's inaugural director, Tom Maniatis, who continues to serve as its director.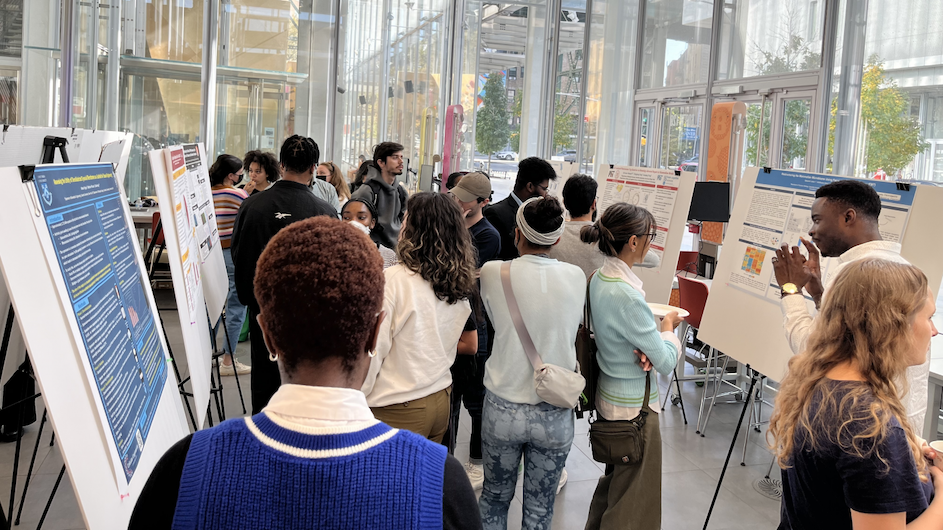 You wouldn't know from looking at its gleaming home in the Jerome L. Greene Science Center on Columbia's Manhattanville Campus, but the idea for the Zuckerman Institute for Mind, Brain, and Behavior was hatched over coffee and eggs. In 2002, in his first year as president of Columbia University, Lee C. Bollinger met with professors Eric Kandel and Richard Axel (both Nobel laureates) for breakfast one morning, and together the trio dreamt up the idea for a major, interdisciplinary center for neuroscience on a yet-to-be built Manhattanville campus. Ten years later that center was founded, and endowed with a $200 million gift from philanthropist and business leader Mortimer B. Zuckerman. This fall, the Zuckerman Institute marked its 10-year anniversary in an event held in its expansive, Renzo Piano-designed home. The Zuckerman Institute boasts some 850 researchers from 19 different university departments, who work on topics such as the neuroscience of pain, smell, and color vision, with the goal of deepening our understanding of the brain and confronting devastating neurological disorders.