Meet the Artists and Faculty Joining the Institute for Ideas and Imagination in Paris
Columbia's Institute for Ideas and Imagination has announced its fifth class of fellows, who will begin year-long residencies this fall. 
April 13, 2023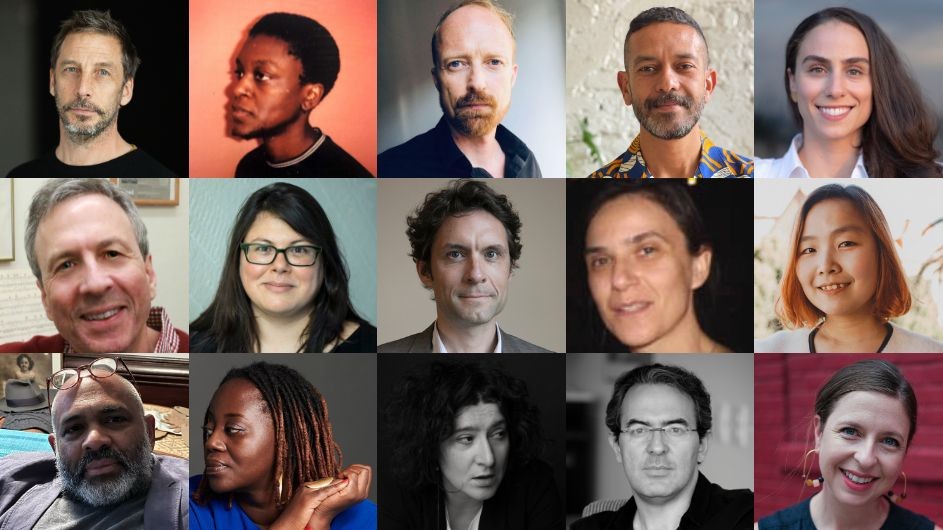 Columbia's Institute for Ideas and Imagination has just announced its lineup of 2023-24 fellows. The cohort blends Columbia faculty and post-docs with creative artists of global renown, from Ted Hughes Award-winning poet Jay Bernard to the interdisciplinary artist Ana María Gómez López.
The new fellows are working on a range of topics, including the fate of the Egyptian gods in ancient Greece, the life of the Jamaican cultural theorist Stuart Hall, and the environmental and social degradation of contemporary Venezuela. The full list of fellows is below.
The Institute for Ideas and Imagination is a residential fellowship program at Reid Hall, offering support for faculty and recent doctoral students from all departments and schools to work alongside writers and artists from outside the academy. It is a presidential initiative launched just five years ago that now forms part of Columbia Global, which brings together global initiatives at the university, including Columbia World Projects and the Columbia Global Centers.
In 2023-24, the institute will also be hosting two Displaced Writers Residencies, in cooperation with Columbia Global Center | Paris and Columbia's Harriman Institute in New York City. The Portuguese documentary photographer João Pina will also be a visiting Institute for Ideas and Imagination professor at Columbia's School of the Arts in New York.
Alongside the institute's flagship fellowship program is a partnership with the university's global center in Paris that offers funded, short-term (1-3 weeks) visitorships for Columbia faculty, as well as assistance with workshops, conferences, and cultural events at Reid Hall.
In addition to the institute's activities in Paris, its Stavros Niarchos Foundation Public Humanities Initiative provides opportunities to Columbia students and faculty to work closely with artists and cultural activists in Greece.
The institute welcomes inquiries and more details about its offerings can be found on its website.
The Columbia Institute for Ideas and Imagination is made possible by the generous support of the Stavros Niarchos Foundation (SNF), Areté Foundation, the Andrew W. Mellon Foundation, and Daniel Cohen, and with additional gifts from Judith Ginsberg and Paul LeClerc, Olga and George Votis, the EHA Foundation, Mel and Lois Tukman, and anonymous donors.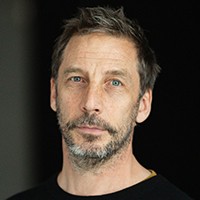 Éric Baudelaire, France, Visual Artist and Filmmaker
Éric Baudelaire is an artist and filmmaker based in Paris, France. After training as a political scientist, Baudelaire established himself as a visual artist with a research-based practice in several media ranging from printmaking, photography, and the moving image to installation, performance, and letter writing. At the institute, Baudelaire will be working on In Other Words, a fiction film about a Lebanese man working as a prison visitor to Guantanamo.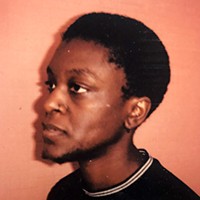 Jay Bernard, United Kingdom, Poetry and Prose
Jay Bernard (FRSL) is a writer from London whose work spans poetry, sound, theater, text, and film. As well as being named Sunday Times Young Writer of the Year 2020, Jay has undertaken numerous residencies and fellowships including Yaddo and DAAD. Recent works include Complicity (Tate, 2022) and Surge (Chatto and Windus, 2019). At the institute, Bernard will work on developing their approach to writing from primary qualitative research, with the aim of deepening their creative engagement with social history.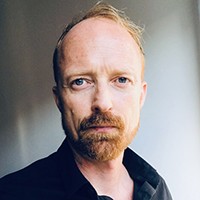 Thomas Dodman, United Kingdom, Columbia University, French History and Literature
Thomas Dodman is a Franco-British historian and an assistant professor of French at Columbia University. His interests center on social transformation in the modern era, particularly in times of war and revolution, from the standpoint of affects and medicine. He is the author of What Nostalgia Was: War, Empire and the Time of a Deadly Emotion (Chicago, 2018) and a co-editor of Une histoire de la guerre, du XIXe siècle à nos jours (Seuil, 2018). He also co-edits the journal Sensibilités: histoire, critique & sciences sociales (Anamosa). At the institute, Dodman will be completing a book titled Les Volontaires, on the extraordinary "family romance" of a French revolutionary-era citizen soldier who was raised to be Rousseau's Émile.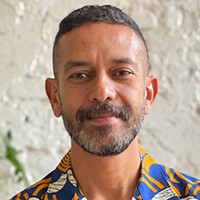 Mohamed Elshahed, Egypt, Architectural Historian
Mohamed Elshahed is a writer, curator, and critic of architecture. He is the author of Cairo Since 1900: An Architectural Guide (AUC Press, 2020) and was the curator of "Cairo Modern" at New York's Center for Architecture (October 2021–March 2022). At the institute, Elshahed will work on a book expanding on the Modern Egypt Project, an experimental collecting project that he carried out at the British Museum from 2016 to 2018. Gathering ephemera, advertising materials, photographs, consumer items, clothing, and furniture, this book will look at objects that populate and inhabit the modern Egyptian home, office, shop, and street.
Fabiola Ferrero, Venezuela, Photographer, Abigail R. Cohen Fellow
Fabiola Ferrero is a journalist and photographer born in Caracas in 1991. Her personal work is the result of how her childhood memories contrast with nowadays Venezuela, her home country. Using her background in writing and investigative journalism, she develops long term visual projects about South America, especially Venezuela's crisis. At the institute, Ferrero will work on I Can't Hear the Birds, a dialogue between past and present Venezuela told through archives from family albums, testimonies of remembrance, and documentary images.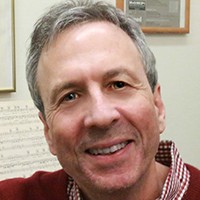 Walter Frisch, United States, Columbia University, Music
Walter Frisch is H. Harold Gumm/Harry and Albert von Tilzer Professor of Music at Columbia University in New York, where he has taught since 1982. Frisch is a specialist in music from the Austro-German sphere in the 19th and 20th centuries, as well as American popular song from Broadway and Hollywood. He has written a book about "Over the Rainbow," created by Harold Arlen and Yip Harburg (2017). At the institute, he will embark on a study of the French film musical classic The Umbrellas of Cherbourg, directed by Jacques Demy, with a score by Michel Legrand.
Ana María Gómez López, Colombia, Interdisciplinary Artist, Abigail R. Cohen Fellow
Ana María Gómez López is an interdisciplinary artist whose practice centers on definitions of biological life, legacies of utopian thought, and archival research in the history of science. At the institute, Gómez López will develop Punctum [Aperture-Lumen], a time-based artwork focusing on microphotographs taken by the French camera inventor Auguste-Adolphe Bertsch (1814-1871). These images of mites, salt crystals, seed husks, and human blood cells reveal the minuscule structures of everyday inanimate fragments—the overlooked aesthetic detritus of late 19th century Paris.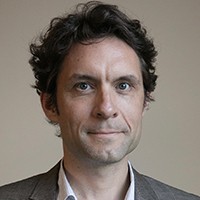 Jesse James, United States, Columbia University, Classics and Law
Jesse James is a classicist, historian, and lawyer whose research focuses on the social and psychological dimensions of law, especially in ancient Greece. He has written about Greek international law, legal socialization, and Thucydides. His current project, "The Ancient Rhetorical Heart of Western Law," examines the role of psychology in the adversarial courtroom, the ways that court rules and the law permit litigants to use rhetoric and verbal art to persuade jurors and judges, and how ancient Greek legal practice influenced the development of this aspect of modern Anglo-American and European legal systems.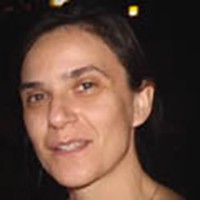 Paraskevi Martzavou, Greece, Columbia University, Classics, Archeology 
Paraskevi Martzavou was born and raised in Thessaloniki, where she studied at Aristotle University, and has worked as an archaeologist for the Greek Archaeological Service. Since 2015, she has lectured in the Classics Department at Columbia University, where she teaches Greek literature, history, and culture from Homer to the present. At the institute, she will work on a monograph on the cult of the Egyptian gods Isis, Osiris, Anubis, and Sarapis, a historical and sociological approach to the cults around Isis in Hellenistic, Late Hellenistic, and imperial times.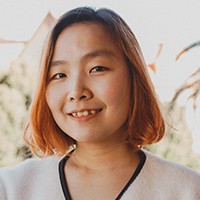 Yea Jung Park, South Korea, Columbia University, English Literature, Abigail R. Cohen Fellow
Yea Jung Park is a medievalist and literary scholar from Seoul, South Korea. She received her PhD from Columbia in 2022, specializing in Middle English literature, and will be starting as Assistant Professor of English at Saint Louis University following her fellowship. Her research interests include religion and literature, social epistemology, gesture studies, the history of medicine, and translation. At the institute, she will work on an account of medieval practices of mental state attribution or "mind reading" as they surface in literary narratives through the trope of spiritual discernment.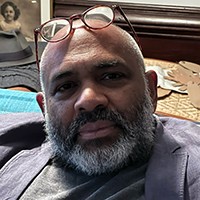 David Scott, Jamaica/U.S., Columbia University, Anthropology
David Scott teaches in the Department of Anthropology, Columbia University. He is the author of Formations of Ritual (1994), Refashioning Futures (1999), Conscripts of Modernity (2004), Omens of Adversity (2014), Stuart Hall's Voice (2017), Irreparable Evil: An Essay in Moral and Reparatory History (forthcoming 2024), and (with Orlando Patterson) The Paradox of Freedom (2023). Scott is the founder and editor of the journal Small Axe and director of the Small Axe Project. He is also the curatorial director of the exhibitions Caribbean Queer Visualities (2016), The Visual Life of Social Affliction (2019), and the Kingston Biennial, Pressure (2022). At the institute, Scott will work on a biography of Stuart Hall.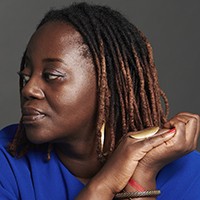 Maboula Soumahoro, France, Africana Studies
Maboula Soumahoro is an associate professor in the English Department of the University of Tours. A specialist in the field of Africana Studies, Soumahoro has conducted research and taught in several universities and prisons in the United States and France. She is the author of Le Triangle et l'Hexagone, réflexions sur une identité noire (La Découverte, 2021), translated in English by Kaiama L. Glover as Black Is the Journey, Africana the Name (Polity, 2021). At the institute, Soumahoro will work on a series script based on Maryse Condé's novel, Segu.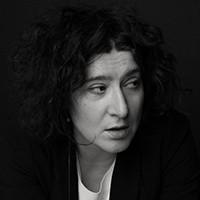 Maria Stepanova, Russia, Writer
Maria Stepanova is a poet, essayist, and novelist, and the editor of colta.ru, an online publication about arts and culture. Blending together essay, fiction, memoirs, and letters, her latest book, In Memory of Memory, explores the vestiges of 19th and 20th century Russia through a personal archive. At the institute, Stepanova plans to work on a documentary project dedicated to metamorphosis and identity shifts in nature and human life.
Juan Gabriel Vásquez, Colombia, Writer
Juan Gabriel Vásquez is the author of two collections of short stories, Lovers on All Saints' Day and Songs for the Flames, and of six novels: The Informers, The Secret History of Costaguana, The Sound of Things Falling, Reputations, The Shape of the Ruins and Retrospective. He has also published two books of literary essays: El arte de la distorsión and Viajes con un mapa en blanco. He has translated works by Joseph Conrad and Victor Hugo, among others, and has a regular opinion column that appears in El País. At the institute, he will write a novel reconstructing the life of the artist Feliza Bursztyn.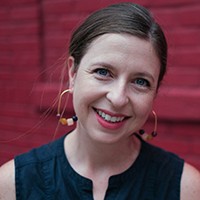 Hannah Weaver, United States, Columbia University, Medieval European Literature
Hannah Weaver is Assistant Professor of English and Comparative Literature at Columbia University in New York, where she writes and teaches about the literature of medieval Europe, particularly the regions now known as England and France. She asks questions about how the physical forms that stories take can inform us about how medieval people thought. Latinizing the Vernacular: Retrotranslation in Medieval Europe, 1200-1500, her current book project, which she will pursue at the institute, uncovers an unexplored site of language contact and exchange through the study of retrotranslations of histories, travel accounts, and frame tales back into Latin.