A Music Degree in Hand, She Sets Her Sights on Medicine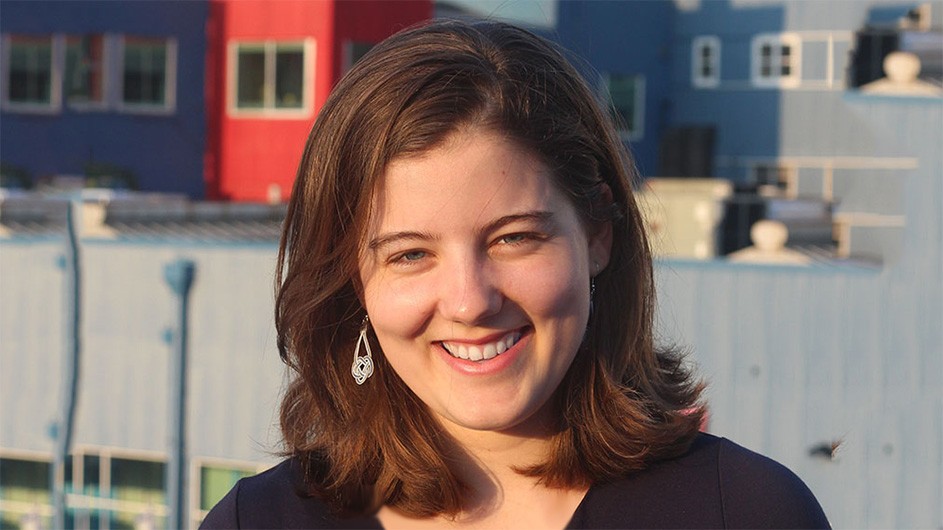 Growing up in Holden, Maine, population 3,000, Anna Bryan played piano, violin, clarinet and acted in school plays. So when college acceptances came in, she chose Columbia for its vibrant arts community, Core Curriculum and its location in New York City.
"I lived in a small town my entire life and wanted to see what big city life was like," said Bryan, who graduates from Columbia College this month with a music degree. "I was planning on studying theater or film but also knew that I wanted to keep music in my life."
Her academic path was altered at the end of her first year when she met Helen Edelberg (MSPH'02), an internist and geriatrician who was then president of Columbia's Mailman School of Public Health alumni association. "Dr. Edelberg introduced me to the field of geriatrics. I honestly had been a bit intimidated by the premed curriculum before, but then I realized that geriatrics was the perfect fit for me," Bryan said.
COMMENCEMENT STUDENT STORIES
In something akin to a key change, she has decided to pursue a career in both music and medicine. Come fall, she'll start a one-year master's program in music at the University of Edinburgh. Following that, she'll apply to medical school.
Her decision was influenced by the lack of specialized geriatric care she witnessed in her home community, a few miles east of Bangor, and how it affected her grandmother, Ginny, who died from dementia-related complications. "She suffered from over-prescription of medications, including opioids," Bryan said. "More resources for geriatric care would have helped meet her complex needs as an older adult, especially regarding medications."
To gain more experience with the elderly, Bryan volunteered the summer between her sophomore and junior year with DOROT, a New York nonprofit founded in 1976 by Columbia graduate students and alumni to provide services that reduce social isolation among older adults. Along with visiting elderly clients in their homes and accompanying them to medical appointments, she assisted with the organization's senior choir. The following summer she interned at the Hebrew Rehabilitation Center outside Boston helping with a Music and Memory program for patients with Alzheimer's disease.
Until then, Bryan's studies in music and medicine at Columbia had traveled on parallel tracks.
Then, Bryan volunteered during her next two semesters in Mount Sinai's emergency room, where she focused on reducing the onset of delirium in older adults. The experience led her to write a research paper on music therapy for delirium patients for a course that focused on music and altered mental states. 
She also enrolled her senior year in a class called "(Y)our Longer Life." Co-taught by aging expert Linda P. Fried, Mailman's dean, and epidemiology professor Dana March, the course asks students to examine the meaning of longevity gains—Americans are living 30 years longer than they did 100 years ago—both for themselves and for society at large. [Watch a video about the course]
"The course was one of my favorites during my time at Columbia," Bryan said. "Dean Fried is a legend in the field of geriatric medicine and her insights changed the way I approach supporting others in their aging process and even how I approach my own life."
During her four years in Manhattan, Bryan has seen how difficult it is for older people to navigate the city and feel part of a community. She hopes to bring those lessons home to Maine, which has one of the oldest populations in the nation, after completing her medical training and becomes a practicing geriatrician.
But first, she's off to Scotland, where she will combine her interests in music and geriatric medicine by researching interactive music therapy techniques for older adults with dementia. She'll do so with a scholarship from Saint Andrew's Society of the State of New York.  
Bryan knows she has many years of schooling ahead, and is eager to get started. "It's so important to me that I give back to the community of older adults who have supported me so much throughout my life," she said.