A Week of World Leaders on Campus
World leaders came to Columbia University to meet with students, staff, and faculty as the United Nations General Assembly got underway in New York City.
September 23, 2022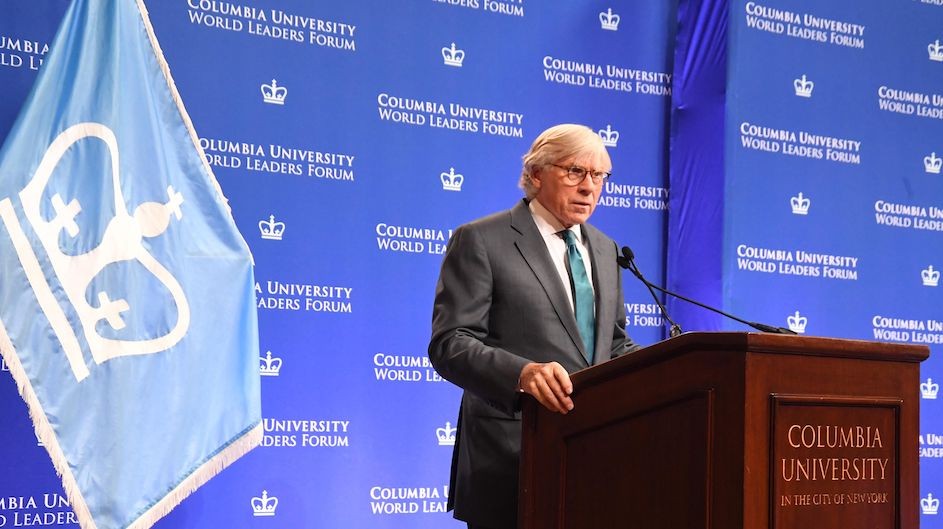 This week, while the General Assembly met across town at the United Nations, world leaders ventured up to Morningside Heights to speak to students, staff, and faculty at Columbia University. Issues discussed included climate change, politics in South America, democracy in Europe, and the war in Ukraine, as well as advice for future leaders. 
President Lee C. Bollinger presided over this World Leaders Forum, which he first established in 2003, calling it part of "a broader effort at Columbia over the past decades to be more international in our outlook and our physical presence, and to find ways to be more engaged with the major challenges facing our global society. It's something we call the Fourth Purpose of the university, in addition to scholarship, teaching, and public service."
---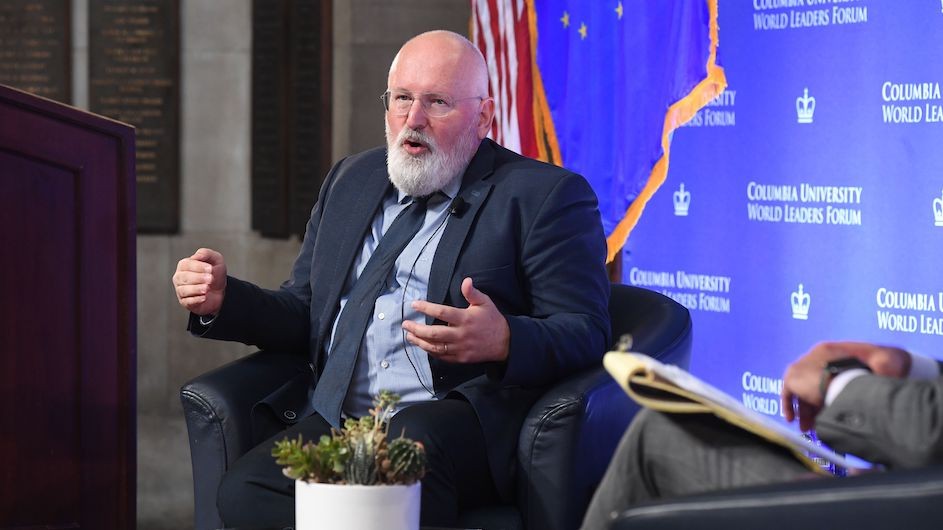 Frans Timmermans, European Commission Executive Vice President for the European Green Deal
"We are never, ever again going to depend on single providers of fossil fuels like Russia."
Listen to the full speech and discussion, September 20, 2022
Sviatlana Tsikhanouskaya, National Leader of Belarus
"The fate of Belarus is also decided on the battlefields of Ukraine. ... A democratic Belarus will be the best sanction against Putin and the best assistance to Ukraine."
Listen to the full speech and discussion, September 21, 2022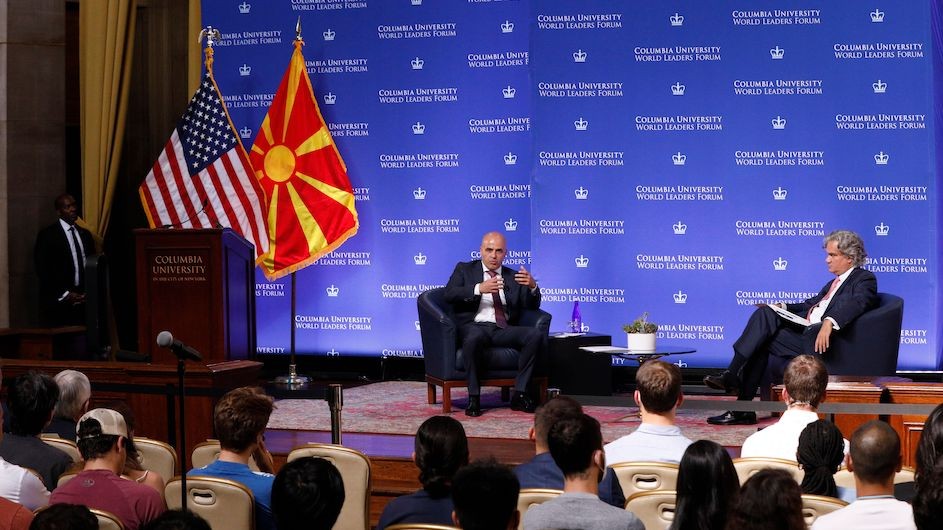 Dimitar Kovachevski, Prime Minister of the Republic of North Macedonia
"With the power of negotiations and diplomacy, we can solve historical [issues], but we can also solve issues that are related to identity problems."
Listen to the full speech and discussion, September 21, 2022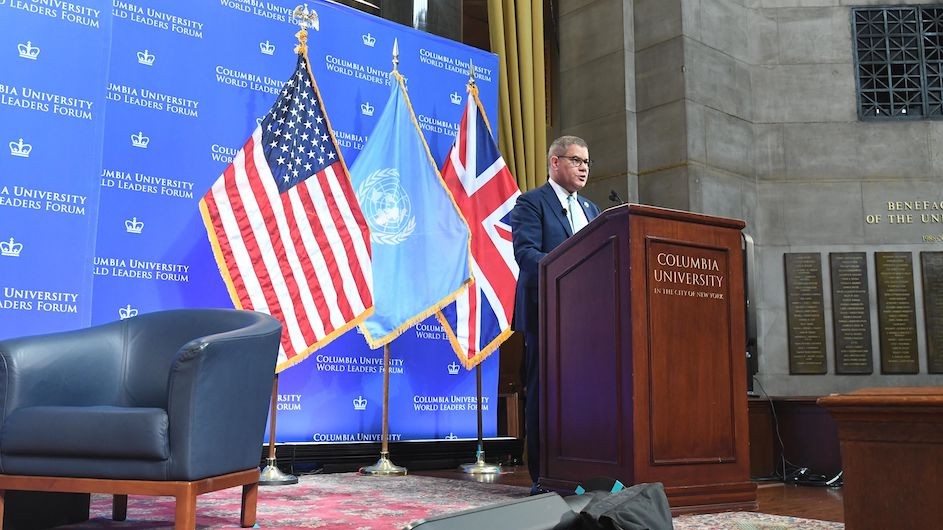 The Right Honourable Alok Sharma, MP, President of COP26
"To the students in the room: I encourage you all to run toward the heart of the climate debate on both sides of the aisle—national and international—we need advocates like you on the trading floor and boardrooms around the world."
Listen to the full speech and discussion, September 22, 2022
Gabriel Boric Font, President of the Republic of Chile
"You cannot take democracy for granted nowadays. ... You have to question yourself, what you're doing, and try to listen ... we have to compromise with people that [do] not necessarily think exactly the way we are."
Listen to the full speech and discussion, September 22, 2022