10 Decades, 10 Black Columbians You Should Know
In the last 100+ years, Black Columbians have made an indelible mark on the world. As Black History Month approaches, here are just a few of them you should know.
By
Kelly Moffitt and Jennifer Pellerito
February 01, 2022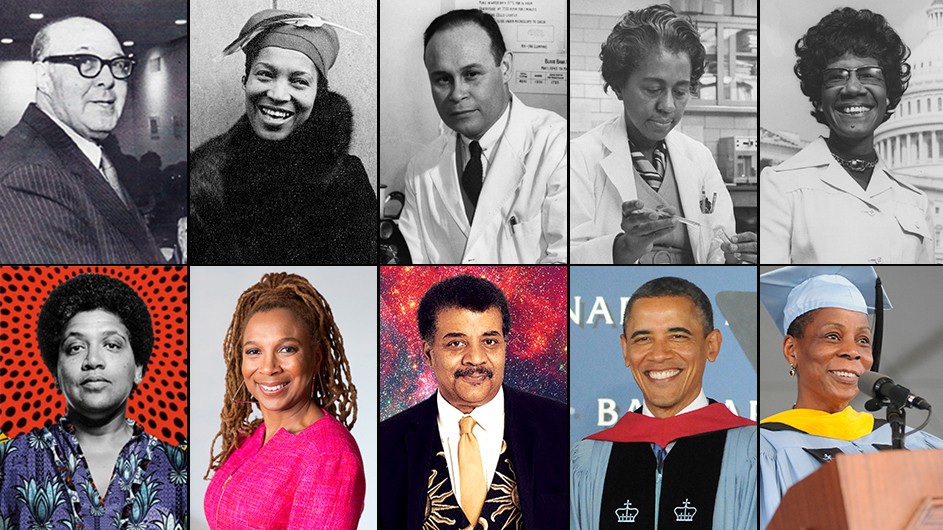 In the last 100+ years, Black Columbians have made their mark on the university and our world. This Black History Month, we are highlighting 10 Black Columbians you should know more about, each one representing a decade stretching back 100 years. 
There are, of course, many, many more noteworthy Black Columbians, but this list is a good place to start. Indeed, you might want to check out last year's list about historic Black activism at the university and beyond. As always, you can read more on our Black History and Culture website. Throughout the month, we will be tweeting every day about notable Black Columbians. Follow along with the hashtag: #CUBlackHistory. 
1920s |  Arthur P. Davis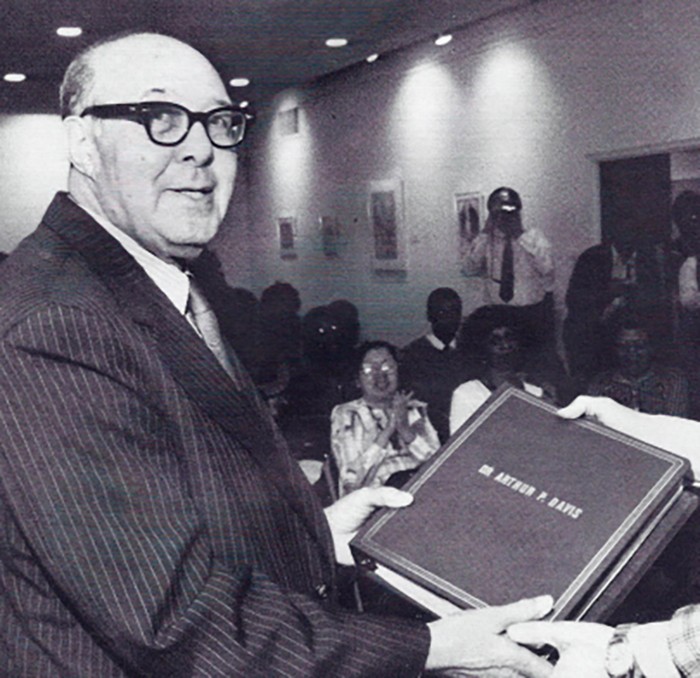 Arthur P. Davis graduated Phi Beta Kappa (the second Black Columbian to do so) from Columbia College in 1927, and from the Graduate School of Arts and Sciences in 1929 with a Master of Arts degree in English and Comparative Literature. He was awarded a Doctor of Philosophy on June 2, 1942 with a specialty in 18th-century British literature. He was the first Black student awarded a Ph.D. in English from Columbia University. 
While at Columbia, Davis was part of the Harlem Renaissance. In 1927, in the autobiographical essay "Columbia College and Renaissance Harlem," he wrote of his experience at Columbia: "I carried to Columbia College a feeling that present-day Negros don't really understand when I tell them about it. I felt that the whole 'race' rode on my poor weak shoulders, that somehow if I failed, I would be letting down all Negroes. Many Negroes of my generation assumed that attitude when they attended Northern white schools. It helped to make us more competitive." 
Davis went on to become a professor of English at Howard University and was a prolific writer and editor, continuing to lift up the works of Black writers for the rest of his life. Read more here. 
1930s | Zora Neale Hurston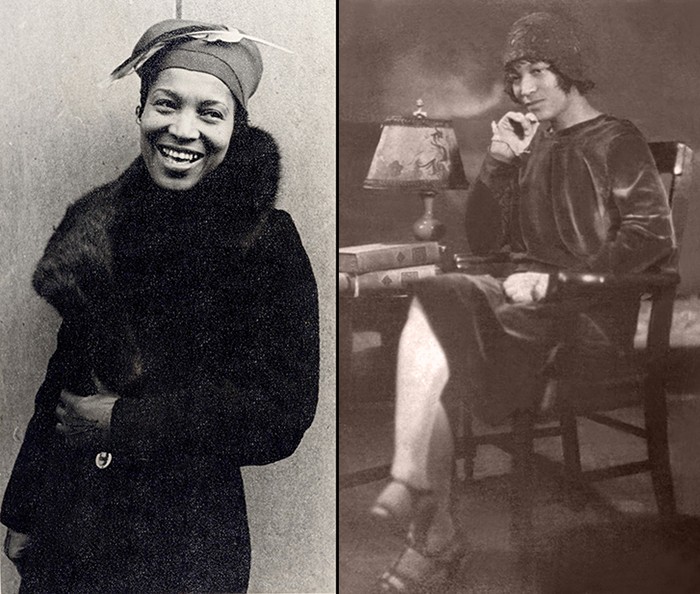 The first Black woman to attend and graduate from Barnard College, Zora Neale Hurston is a household namesake, having contributed countless literary works and employing indigenous Caribbean dialects to describe the lives of those in her native Florida and Haiti. She is one of the most widely read authors of the Harlem Renaissance. 
Hurston graduated from Barnard in 1928, where she studied anthropology, although she was already a published short story writer at that point. After graduation at the age of 37, she studied at Columbia's Graduate School of Arts and Sciences with Franz Boas. She left that degree program to conduct field work, resulting in the folklore collections Mules and Men (1935) and Tell My Horse (1938). Hurston is perhaps best known for her novels Jonah's Gourd Vine (1934) and Their Eyes Were Watching God (1937). Read more here. 
1940s | Charles R. Drew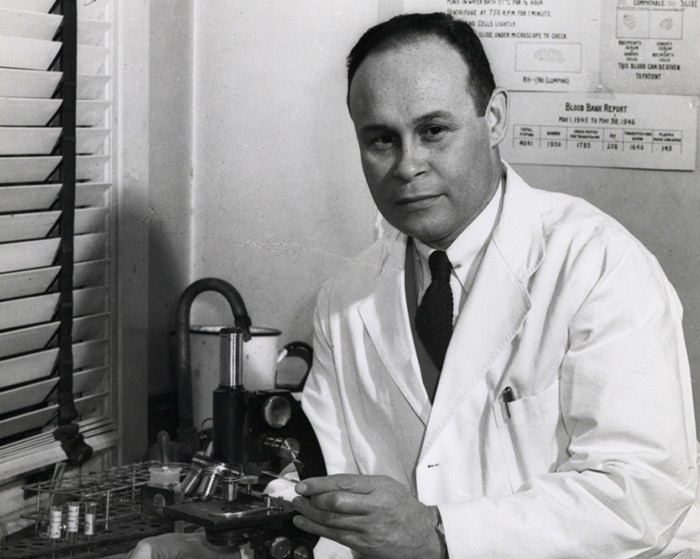 What more is there to say than this: Without Charles R. Drew's pioneering research and get-it-done attitude, we would not have the ability to save hundreds of thousands of lives through blood donors. Drew's (VPS'40) work as a physician and researcher led to the development of the world's first blood bank. In 1941, Drew became the first director of the American Red Cross Blood Bank.
He also improved techniques for blood storage and created large-scale blood banks during World War II. He protested against racial segregation in the donation of blood from donors of different races since it lacked scientific foundation. In 1943, he was the first African American selected to serve as an examiner on the American Board of Surgery. Read more here. 
1950s | Marie Maynard Daly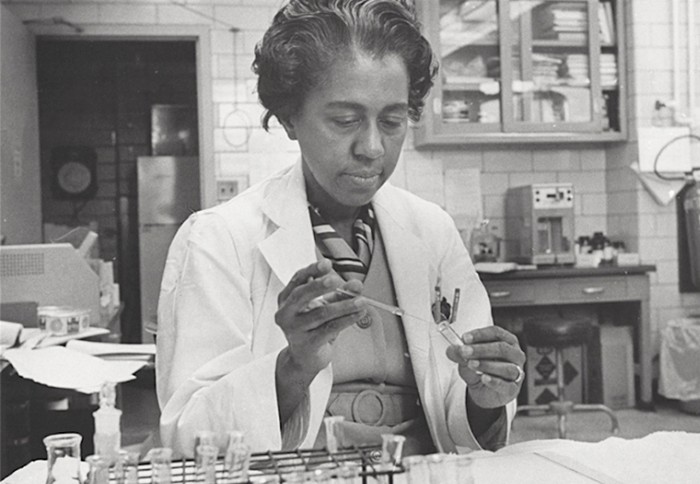 Marie Maynard Daly (GSAS'47) was the first African American woman to receive a Ph.D in chemistry, when she graduated from Columbia in 1947 after studying how the body's chemicals help digest foods. But she didn't stop there. 
Daly is perhaps best known for her research geared toward practical applications for health and nutrition. In fact, her research disclosed the relationship between high cholesterol and clogged arteries and increased our understanding of how foods and diet affect the health of the heart and the circulatory system.
Daly was also dedicated to lending a hand to those who came after her, developing programs to increase the enrollment of minority students in medical school and graduate science programs. Read more here and here.
1960s | Shirley Chisholm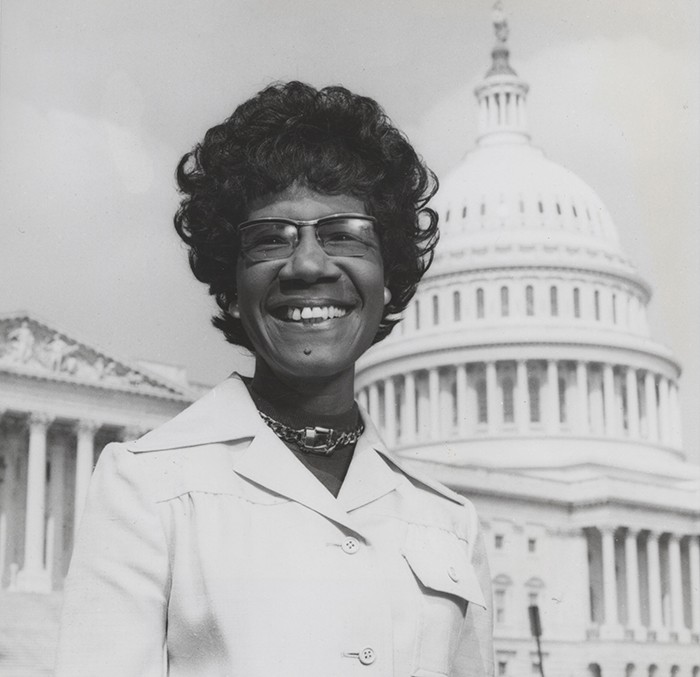 Shirley Chisholm (TC'51) was one of a kind. The first African American woman to hold a seat in Congress and, in 1972, the first Black woman to run for president of the United States. The seven-term representative from New York made her White House bid with the slogan "unbought and unbossed" and won 151 delegates.
Chisholm received her master's degree from Teachers College in 1951 in curriculum and teaching, and was honored with the College's Distinguished Achievement medal in 1985.
In 2019, the 407-acre Shirley Chisholm State Park in Brooklyn opened. Brooklyn was Chisholm's birthplace, the borough she represented in Congress for 14 years, and the base from which the Democrat launched her 1972 bid to become the first Black woman to appear on a major party ticket for president. Read more here. 
1970s | Audre Lorde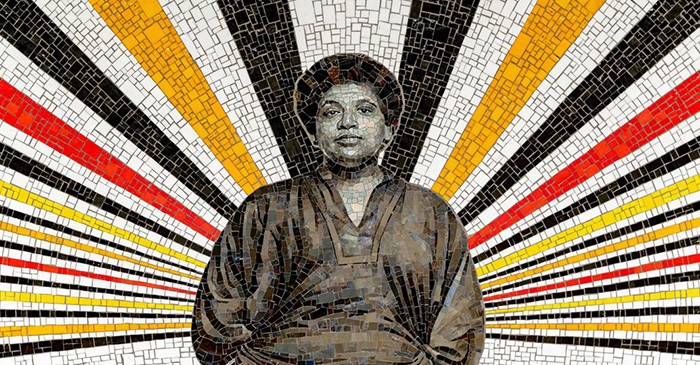 A self-described "black, lesbian, mother, warrior, poet," Audre Lorde (LS'60) found poetry early and had her first poem published in Seventeen magazine while a student at Hunter College High School. Throughout the 1960s she was a librarian in New York City public schools, and went on to become a professor of English at John Jay College and Hunter College as well as poet laureate of New York State (1991–92). Lorde was a graduate of Columbia's School of Library Science, which closed in 1992.
According to Poetry Foundation, "her work was central to many liberation movements and activist circles, including second-wave feminism, civil rights and Black cultural movements, and struggles for LGBQT equality. In particular, Lorde's poetry is known for the power of its call for social and racial justice, as well as its depictions of queer experience and sexuality." 
In 2020, the Multicultural Affairs space in 505 Lerner was renamed the Audre Lorde Community Space. Read more here and here. 
1980s | Kimberlé Crenshaw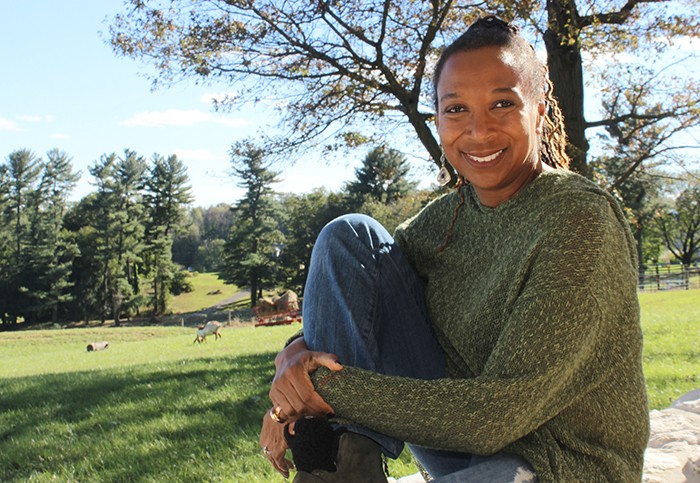 It is telling that not one but two huge terms that are in the headlines today were created or shaped by Columbia Law Professor Kimberlé Crenshaw. 
In 1989, before she was a professor at Columbia, Crenshaw coined the term "intersectionality," as a way to help explain the oppression of African American women. To dive deeper, Crenshaw explains: "Intersectionality is a lens through which you can see where power comes and collides, where it interlocks and intersects. It's not simply that there's a race problem here, a gender problem here, and a class or LGBTQ problem there. Many times that framework erases what happens to people who are subject to all of these things."
As for Critical Race Theory, the movement initially started at Harvard under Professor Derrick Bell in the 1980s. It evolved in reaction to critical legal studies, which came about in the 70s and dissected the idea that law was just and neutral. Over time, the movement grew among legal scholars, mostly of color, at law schools across the country, including at UCLA, where Crenshaw lectured on critical race theory, civil rights, and constitutional law, and later at Columbia, where she was appointed a full professor in 1995. Read more here and here. 
1990s | Neil deGrasse Tyson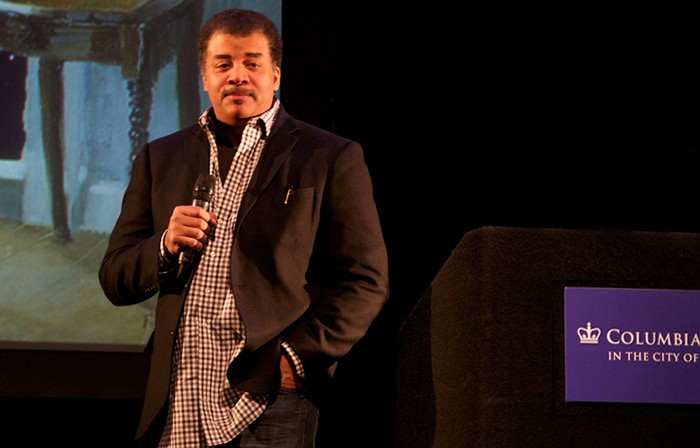 Neil deGrasse Tyson is often quoted as saying "If you only think of me during Black History Month, I must be failing as an educator and as an astrophysicist." Here at Columbia, we think of Tyson all the time. 
One of the most recognizable astrophysicists and science communicators out there, Neil deGrasse Tyson (GSAS'92) is a Columbia grad. Tyson transferred into the Ph.D. program in astrophysics at Columbia in 1988, where he conducted his doctoral research into the structure of the Milky Way. Over the course of his career, Tyson's research has focused on observations in cosmology, stellar evolution, galactic astronomy, and stellar formation. 
In 1994, Tyson joined the Hayden Planetarium as a staff scientist before being appointed director of the planetarium in 1996, where he oversaw its $210 million reconstruction project. He is also widely known as the "man who demoted Pluto," chronicled in his book "The Pluto Files: The Rise and Fall of America's Favorite Planet." Tyson is a prolific writer, with 17 book titles to his name. Read more here and here.
2000s | Barack Obama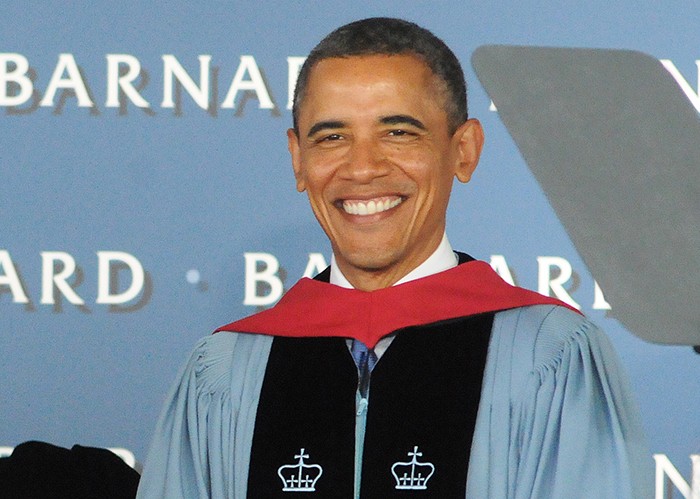 Way before Barack Hussein Obama (CC'83) was elected the 44th president of the United States, becoming the first African American president, he was an undergrad at Columbia. Obama transferred to Columbia his junior year, studying political science and international relations. After graduation, he moved to Chicago to become a community organizer before pursuing his law degree at Harvard Law School. 
Prior to his election as president, Obama served as a U.S. senator from Illinois from 2005 to 2008 and as an Illinois state senator from 1997 to 2004. Barack Obama was sworn in as president on January 20, 2009, and won reelection the following term. In 2009, he became the fourth president to receive the Nobel Peace Prize. Today, we are grateful for Obama's legacy here on Columbia's campus, particularly with our partnership with the Obama Foundation on the groundbreaking Obama Presidency Oral History Project and Columbia World Project's Obama Foundation Scholars Program.
And here's a little tidbit you're sure to enjoy. In a 2009 interview with Columbia College Today, Obama's roommate, Phil Boerner (CC'84) remembers something that any Columbians can appreciate: "I remember often eating breakfast with Barack at Tom's Restaurant on Broadway." Read more here and here.
2010s | Ursula Burns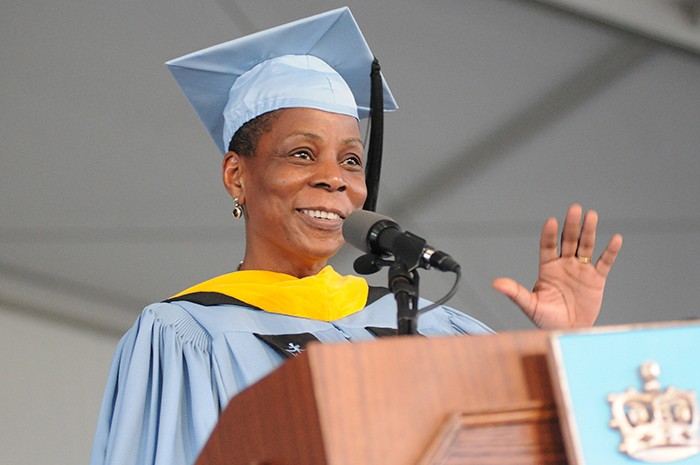 Ursula Burns (SEAS'82) has a master's degree in mechanical engineering from Columbia, a skillset that served her well on the road to becoming the first African American woman CEO of a Fortune 500 company in 2009. It was during her time at Columbia that she first worked for Xerox as a summer intern, permanently joining a year later after completing her master's degree. She worked her way up through the ranks at Xerox. In 2000, she was named a senior vice president and began working closely with soon-to-be CEO Anne Mulcahy, in what both women have described as a true partnership. In 2009, she assumed the role of CEO. 
Burns was the chairman of the board of the Xerox Corporation from 2010 to 2017 and chief executive officer from 2009 to 2016. She is also a  founding board director of Change the Equation, which focuses on improving the U.S. education system in science, technology, engineering, and math. In 2021, Burns published a memoir, titled, "Where You Are Is Not What You Are." Read more here and here.