11 Books by Columbia, Barnard Faculty That Are Perfect for Women's History Month
From history to poetry, fiction to nonfiction, essays to literary studies, the diversity of women is covered in this selection of titles.
February 25, 2022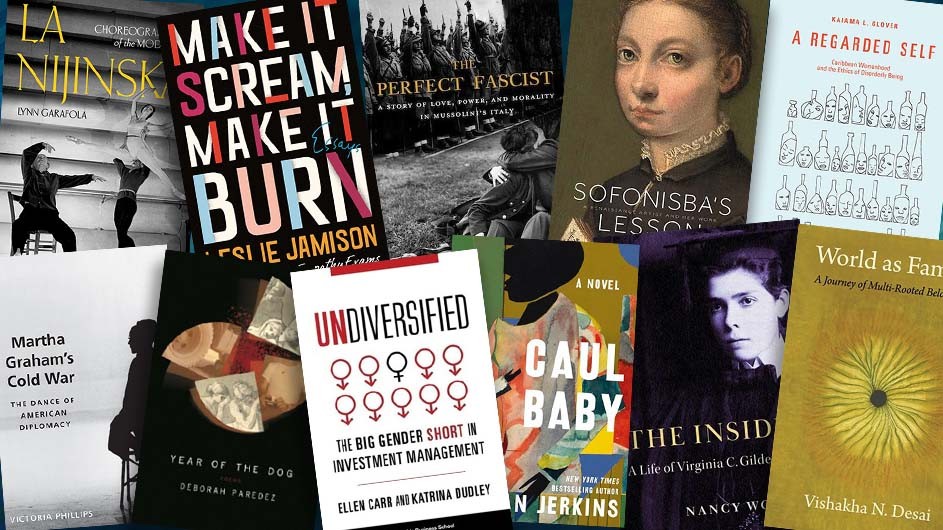 The experiences of women as wide-ranging as dancer and choreographer Martha Graham, contemporary female investment managers, fictional Caribbean characters, and Sofonisba Anguissola, a little-known Italian Renaissance painter, are explored in this group of books by Columbia and Barnard professors. So relax in your favorite armchair, and spend the month of March reading one or more of these volumes.
---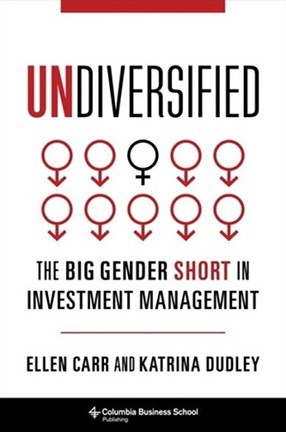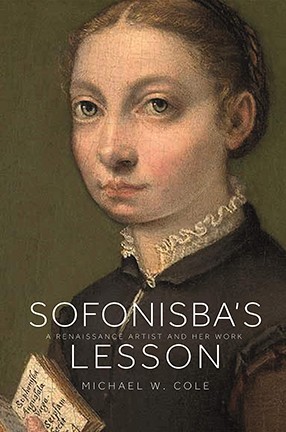 Sofonisba's Lesson: A Renaissance Artist and Her Work
By Michael Cole
Sofonisba Anguissola (ca. 1535–1625) was the daughter of minor Lombard aristocrats who made the unprecedented decision to have her trained as a painter outside the family house. She went on to serve as an instructor to Isabel of Valois, the young queen of Spain. In his book, Sofonisba's Lesson, Davis Professor Michael Cole, who teaches in the Department of Art History and Archaeology, sheds light on Sofonisba's work, offering a major reassessment of a Renaissance painter who changed the image of women's education in Europe and transformed Western attitudes about who could be an artist.
Read a Columbia News interview with Professor Cole about Sofonisba's Lesson.
---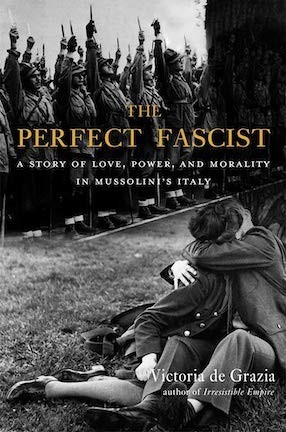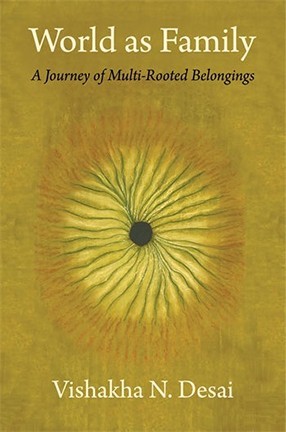 World as Family: A Journey of Multi-Rooted Belongings
By Vishakha Desai
Vishakha Desai, senior advisor for global affairs and a SIPA research scholar, uses her life experiences to explore the significance of living globally and its current urgency in her new book, World as Family. She weaves her narrative arc from growing up in a Gandhian household in Ahmedabad, India, to arriving in the United States as a 17-year-old exchange student and her subsequent career as a dancer, curator, institutional leader, and teacher. Through her personal story, set against the broad sweep of political and social changes in the two countries she calls home, Desai reframes the idea of what it means to be global by considering how to lead a life of multiple belongings without losing local and national affinities.
Read a Columbia News interview with Vishakha Desai about World as Family. 
---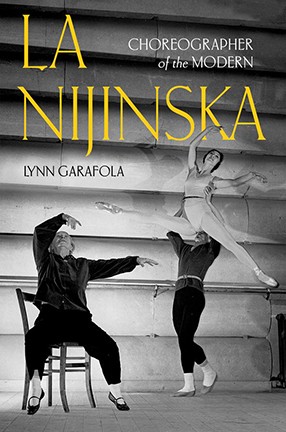 La Nijinska: Choreographer of the Modern
By Lynn Garafola 
Overshadowed by her brother, dancer and choreographer Vaslav Nijinsky (1889-1950), Bronislava Nijinska had a far longer and more productive career, also as a choreographer and dancer. A creator of 20th-century neoclassicism, she produced her greatest work, Les Noces, under the influence of the Russian Revolution's avant-garde. Many of her ballets rested on the probing of gender boundaries, a mistrust of conventional gender roles, and the heightening of the ballerina's technical and artistic prowess. She worked with leading figures of 20th-century art, music, and ballet, including Igor Stravinsky, Sergei Diaghilev, Natalia Goncharova, Frederick Ashton, and Maria Tallchief. In La Nijinska: Choreographer of the Modern, the first biography of her, Lynn Garafola, professor emerita of dance at Barnard, sheds new light on Nijinska's career, and on the history of ballet and modernism. The book also reveals the sexism pervasive in the upper echelons of the early-and-mid-20th-century ballet world, barriers that women choreographers still confront today.
Read a Columbia News interview with Lynn Garafola about La Nijinska.
---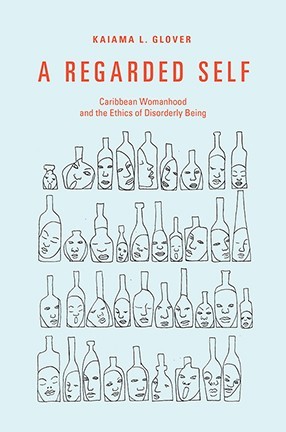 A Regarded Self: Caribbean Womanhood and the Ethics of Disorderly Being
By Kaiama Glover
In A Regarded Self, Kaiama Glover, the Ann Whitney Olin Professor of French and Africana Studies at Barnard, reframes Caribbean literary studies by championing unruly female protagonists who refuse to abide by the constraints of their communities. Concentrating on novels by Marie Chauvet, Maryse Condé, René Depestre, Marlon James, and Jamaica Kincaid, Glover shows how these authors' women characters enact practices of freedom that privilege the self in ways unmediated and unrestricted by group affiliation. They challenge the primacy of the community over the individual and propose provocative forms of being.
Read a Columbia News interview with Professor Glover about A Regarded Self.
---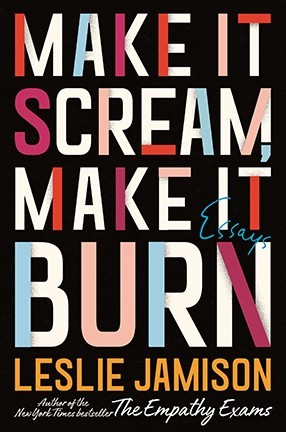 Make It Scream, Make It Burn
By Leslie Jamison
If your interests range from, say, the Civil War photography of Matthew Brady or a museum in Croatia devoted entirely to the relics of broken relationships, to the sounds of lonely whales, pick up a copy of Leslie Jamison's book of 14 essays, Make It Scream, Make It Burn. Jamison, who teaches in the writing program at the School of the Arts, also covers more personal reckonings in this collection, such as encounters with elusive men, ruptured romances, marriage, pregnancy, and motherhood. 
Read a Columbia News interview with Professor Jamison about Make It Scream, Make It Burn.
---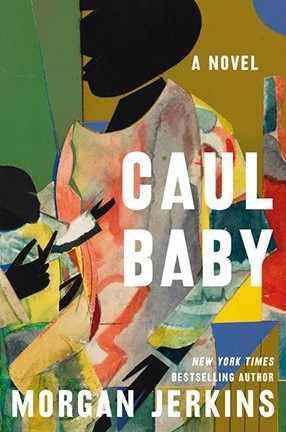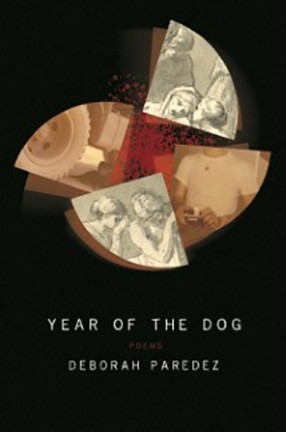 Year of the Dog
By Deborah Paredez
In the tradition of women as the unsung keepers of history, Professor Deborah Paredez's second poetry collection, Year of the Dog, tells her story as a Latina daughter of the Vietnam War. Paredez described Year of the Dog as a Latina feminist chronicle of the Vietnam War era: "The title of the book evokes the year 1970—"Year of the Metal Dog" in the lunar calendar—which was the year of my birth, of my father's preparations for his departure for Vietnam, and of tremendous political and social upheaval. The title also refers to the mythic Greek figure of Hecuba, who responded to the atrocities of war by committing herself so fully to her grief that she was transformed into a howling dog."  
Read a Columbia News interview with Professor Paredez about Year of the Dog.
---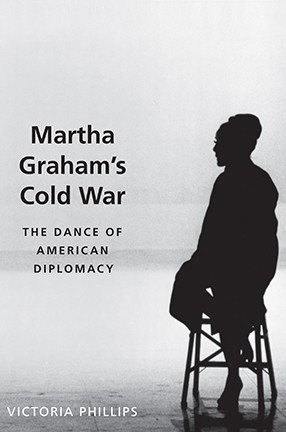 Martha Graham's Cold War: The Dance of American Diplomacy
By Victoria Phillips
In 1955, Martha Graham, whom the press had dubbed the "High Priestess of Modern Dance in America," began a U.S. State Department-sponsored tour of the "domino nations," those countries considered most susceptible to communism. Graham, who famously claimed that she was "not political," went on to perform with her company on five continents during the administrations of eight U.S. presidents. The congressional record shows that her charisma was electric at home and abroad, making her an important ambassador on the diplomatic "cocktail circuit." In Martha Graham's Cold War: The Dance of American Diplomacy, historian Victoria Phillips examines Graham's 30-year-plus career, framing it as pro-Western Cold War propaganda that promoted American democracy. In choreography that focused on women protagonists whose stories promoted timeless politics and cultural values, Graham's work demonstrated the power of the free world.
Read a Columbia News interview with Victoria Phillips about Martha's Graham's Cold War.
---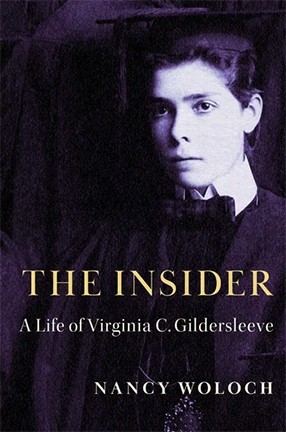 The Insider: A Life of Virginia C. Gildersleeve
By Nancy Woloch
Virginia Gildersleeve was a very influential dean of Barnard College, which she led from 1911 to 1947. An organizer of the Seven College Conference, or "Seven Sisters," she defended women's intellectual abilities and the value of the liberal arts. She also amassed a strong set of foreign policy credentials and, at the peak of her prominence in 1945, served as the sole woman member of the U.S. delegation to the drafting of the United Nations Charter. But her accomplishments are undercut by other factors: She had a reputation for bias against Jewish applicants for admission to Barnard, and early in the 1930s voiced an indulgent view of the Nazi regime. In The Insider, Nancy Woloch, a research scholar in the history department at Barnard, explores Gildersleeve's complicated career in academia and public life. At once a privileged insider, prone to elitism and insularity, and a perpetual outsider to the sexist establishment in whose ranks she sought to ascend, Gildersleeve stands out as richly contradictory.
Read a Columbia News interview with Nancy Woloch about The Insider.
---